Speech and Hearing Clinic
Video: Welcome to The Clinic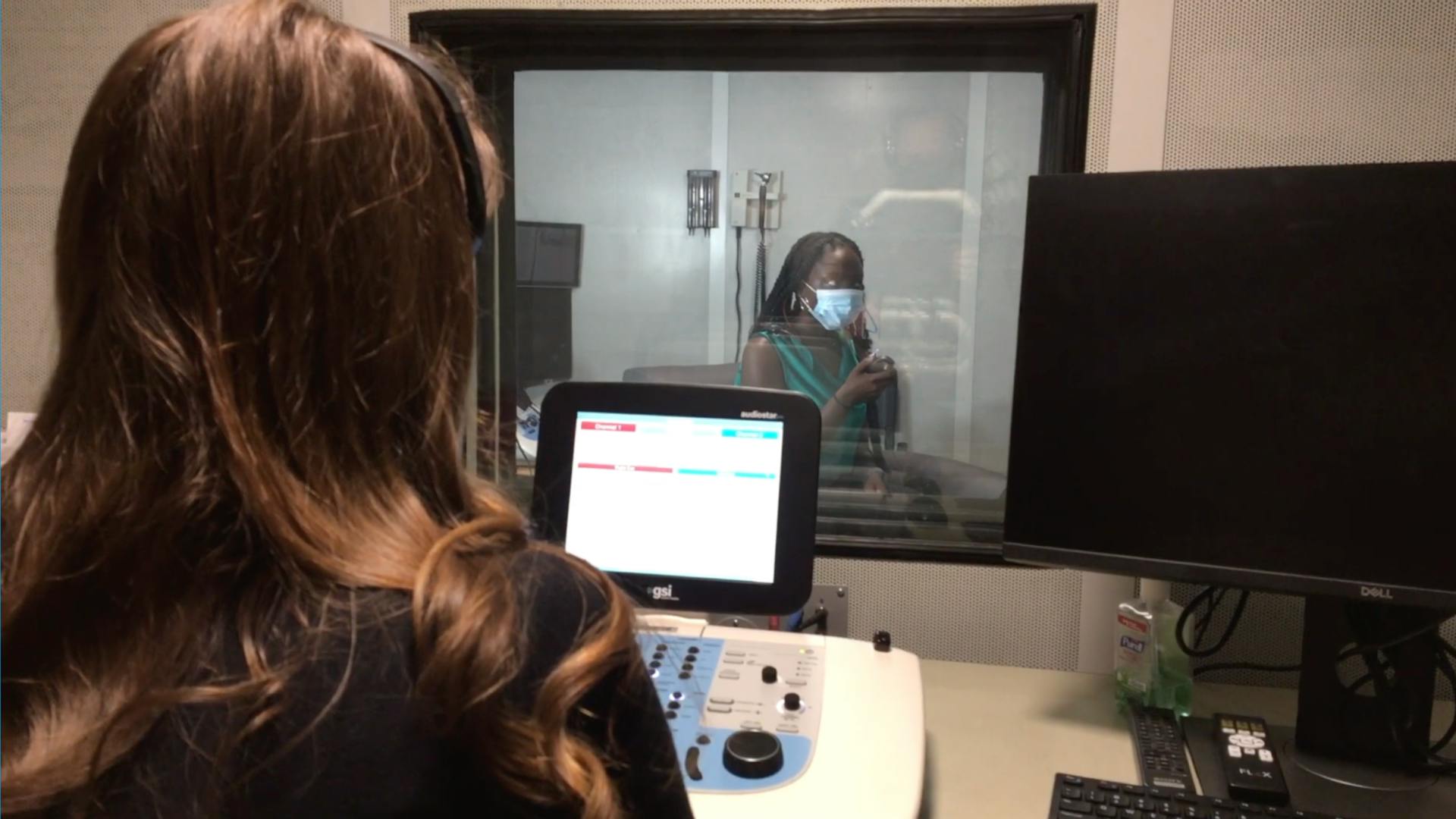 The U.G.A. Speech and Hearing Clinic is your source for evidence-based, innovative audiology and speech-language pathology services in the heart of Athens, GA.
Free screenings are listed in our upcoming events and announced on our Facebook page . You can also contact the clinic for the next screening date.
The UGA Speech and Hearing Clinic complies with applicable federal civil rights laws. Students, faculty, staff, and persons served are treated in a nondiscriminatory manner without regard to race, color, religion, national origin, ethnicity, citizenship, culture, disability, participation restriction, age, sex, sexual orientation, gender identity/gender expression, genetic information, language, dialect, or status as a parent or veteran.
Notice of Nondiscrimination and Language Assistance Services (PDF)
Comprehensive hearing evaluations for children and adults
The licensed, nationally certified audiologists at the UGA Speech and Hearing Clinic provide hearing evaluations to individuals of all ages. Our services include:
Newborn hearing screening and follow-up
Diagnostic auditory brainstem response (ABR) testing for infants
Comprehensive hearing evaluations for children and adults
Tinnitus consultations
Hearing Aids and Hearing Solutions
The UGA Speech and Hearing Clinic is proud to provide a wide variety of hearing solutions to our patients at multiple price points. We work with several national and international hearing aid manufacturers who promote research and innovation with their state-of-the-art products. Our services include:
Hearing aid consultations
Hearing aid fitting and programming
Hearing aid troubleshooting
FM system, remote microphone, and other assistive technology services
Custom swim molds
Custom hearing protection
Cochlear Implants
The UGA Speech and Hearing Clinic has expanded to provide cochlear implant candidacy evaluations to patients of all ages. We are qualified to program all three U.S. manufacturers of implant devices and work collaboratively with ENT surgeons to provide a convenient, collaborative cochlear implant experience. Our services include:
Cochlear implant candidacy evaluations
Cochlear implant activation and programming
Cochlear implant troubleshooting
Speech-Language and Literacy Evaluations
Evaluations for all ages (infants, toddlers, children, adults)
In-person and telehealth evaluations available
Speech-Language Therapy (all ages)
Social skills and executive function therapy
Stuttering and fluency treatment
Individual or small group sessions focused on speech sound disorders, language disorders, late talkers, voice, resonance, cognitive communication, AAC, aphasia, and dysphagia
Literacy Services (all ages)
Individual or small group sessions for reading, writing, and spelling
Voice Services
Treatment for Voice Disorders
Gender Affirming Voice Services
Parkinson SPEAK OUT! Individual Voice Therapy Services
Parkinson LOUD Crowd Support Group
We are thankful for our partnership with the Parkinson Voice Project .
Speech Camps and Speech, Language, and Literacy Groups
Summer speech camps and groups
Parent/toddler language groups
Support groups
Monthly game nights for accent modification and aphasia clients
Book club groups (ages 3 to 10, tweens, and teens)
Speech/language Literacy Screenings
Community-based screenings
Clinic-based screenings
Telepractice Services
Individual and small group
Speech, language, and literacy telepractice services available
Information for Current Clients