India town inspires sustainable thinking
Their ideas were broad and somewhat idealistic, but that's the goal.
Teach more modern farming techniques. Create a mobile pharmacy. Use drains off rooftops for water collection. Modernize the economy.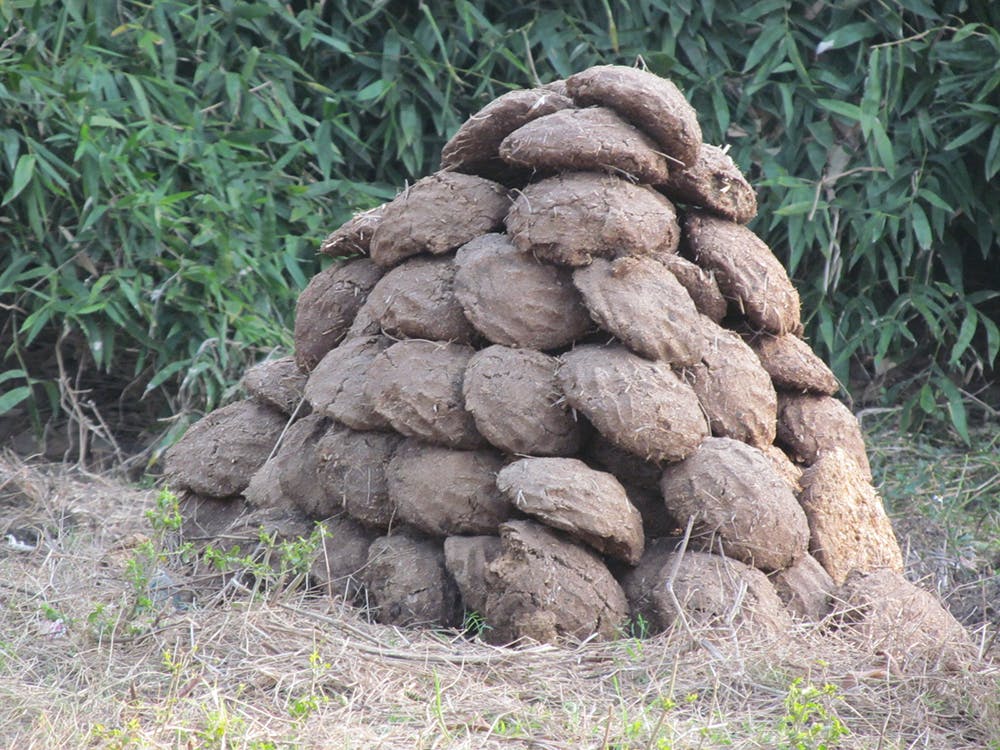 "Ideas are the main thing for now," said John Mativo, a professor in the University of Georgia College of Education. He is working with the nonprofit Takshila Education to create a self-sustaining, modern educational system for a town in rural India. "It's about how we can contribute to the general well-being of the community."
This most recent set of ideas came as part of a UGA class for freshmen, "Product Design and Innovation." The goal, Mativo said, was to get them thinking outside the box of a first-world country, and apply their problem-solving skills to the rural town of Takshila. With expertise in alternative energy systems, engineering design and STEM education, Mativo is working with Rajesh Kumar, an engineer with Verizon, to bring a modern, sustainable school to the rural town.
The project is still in its infancy, but that allows Mativo and Kumar time to plan their best method of improving conditions there. Mativo's goal is to work with students to create a sustainable energy source that can feed into Kumar's goal, which is to build a sustainable, affordable school for the town.
With a reliable educational system in place, the local population will be more empowered to improve other aspects of life there, such as farming techniques, public works and the general infrastructure. A site trip is planned for August 2015.
Shreya Ganeshan, a first-year economics and statistics major who is interested in international policy and renewable energy systems, said she first heard about the Takshila project during Mativo's alternative energy and sustainability freshman seminar class in the fall semester of 2014. That class worked on concrete ideas to implement in Takshila, which inspired Ganeshan to become more involved with the project.
"A lot of first-world countries will come in and install the technologies that work for them. But you can't really impose technology and an energy schema of another country — especially in a country that's developing," she said. "India has so much vegetation that biofuel is a real possibility, and also solar energy. It's offering people ownership of their energy and resources, like teaching them how to use solar panels, integrating that into their everyday lives so it is not something that is foreign or irreverent to them."
The main focus of the project proposed by Takshila Education is to build a sustainable school to serve the impoverished residents of the area. In this rural part of northeast India, most children work on farms because their families cannot afford to send them to school.
Kumar, a native of Takshila who was able to obtain an international education through a series of awards and scholarships, said access to an education in this area can help break the cycle of poverty and increase the standard of living for thousands of families. Land has already been donated for the school, and Kumar said the larger goal is to build a self-sustaining model that can be replicated throughout India.
For now, though, Mativo and his students are compiling ideas. Once the site visit is completed in August, the ideas will become more concrete.
That in-person visit is something of a game-changer for Ganeshan. Right now she said she's not sure if she will be part of the August trip, but would love to go then or for a follow-up visit. Visiting the site is instrumental for putting the plans into motion.
"Often there's a disconnect between crafting and framework and expectations. Implementation is often the hardest part of a project idea," she said. "We could have something on paper that might sail, but given the climate or the cultural landscape, we could create this really cool plan that the people might not know how to use, and reject it.
"You can use different software for land-use modeling, but there is no experimentation like there is on the ground."
Learn more about Takshila Education, which ialso provides tutoring services in the Augusta, Georgia, area.