Professor named Sachs Distinguished Lecturer in residence at Columbia University
Mary M. Atwater, a professor of science education at the University of Georgia College of Education, has been named the Sachs Distinguished Lecturer in residence at Teachers College, Columbia University for the 2017 spring semester.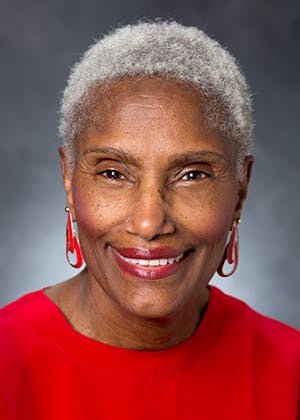 The lecture series was created in 1924 with the intention of bringing distinguished scholars to the university. During her tenure, Atwater will deliver the annual Sachs Distinguished Lecture and meet with faculty and students at Teachers College. Additionally, she will conduct research on faculty microaggression in higher education in the New York City area.
"I am excited about being the Sachs Distinguished Lecturer at Teachers College, Columbia University," said Atwater. "It will allow me to work with others on a very critical research issue in the United States today; to learn from other researchers, faculty members and students; and to become a part of another academic community."
In 2015, Atwater began serving a three-year term as a member of the Committee on Equal Opportunities in Science and Engineering, a congressionally mandated committee that advises the National Science Foundation on ways to broaden participation, particularly of women, underrepresented persons and persons with disabilities, in scientific, engineering and related fields.
She is also the immediate past president of the National Association for Research in Science Teaching (NARST). As the organization's first African American female to be elected president, she led the effort to establish the association's first research interest group, the Continental and Diasporic Africa Science Education.
Prior to serving as president-elect of NARST, Atwater was the organization's elected chair. She is also an inaugural Fellow of the American Educational Research Association and a Fellow of the American Association for the Advancement of Science.
"I look forward to my time at Teachers College with my science education colleagues and friends and to develop more in depth knowledge, skills and understandings that I can share once I return to the University of Georgia," said Atwater.