Kinesiology professor recognized for work with undergraduate research
A UGA College of Education kinesiology professor will be honored in April for his research mentorship and commitment to students.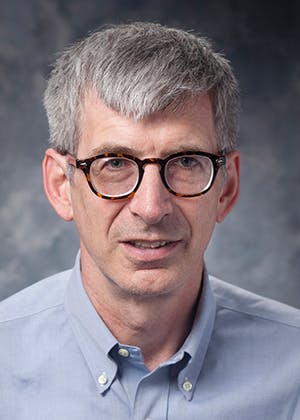 The Center for Undergraduate Research Opportunities, or CURO, will award one of two 2017 CURO Research Mentorship Awards to Kevin McCully during a ceremony April 3. The event is part of the annual CURO Research Symposium at The Classic Center, and the award recognizes faculty dedication to developing undergraduate researchers at UGA.
McCully runs the Non-Invasive Exercise Muscle Physiology Lab in the department of kinesiology, where he has 11 undergraduate and graduate students assisting with research projects—and conducting their own. Six of these students take part in the CURO program and one is a Presidential Scholar.
In the lab, McCully and student researchers study non-invasive ways of measuring muscle and blood vessel function. Much of the work also centers on muscle and blood vessel health in people with paralysis, as well as diseases that affect muscle mitochondria.
The annual CURO Research Symposium, hosted by the Center for Undergraduate Research Opportunities, features a poster presentation and concurrent oral sessions by students from across the University of Georgia. All undergraduates are eligible to participate in CURO, which allows students to pursue research as early as their first semester at UGA.