Alumna recognized twice for excellence in teaching
Amber Simmons (PhD '12), an English teacher at Brookwood High School in Snellville and an alumna of the College of Education, was one of 15 nationwide to receive the 2017 National Council of Teachers of English High School Teacher of Excellence Award.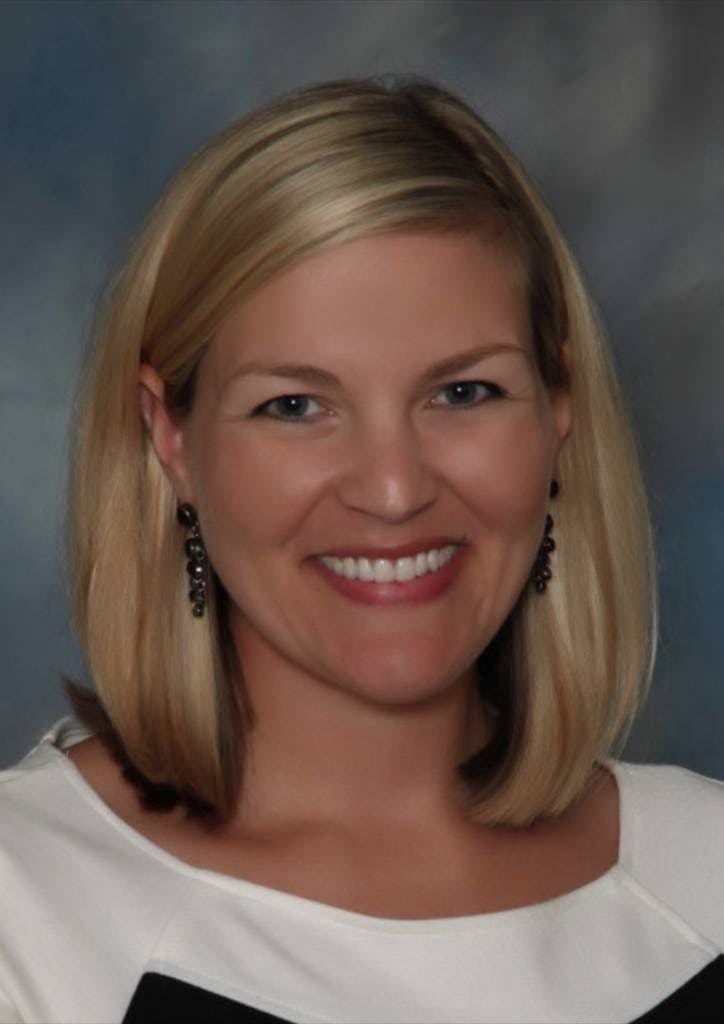 Simmons earned the national honor after she was named the 2017 Georgia Council of Teachers of English High School Teacher of the Year last spring. Both honors recognize and celebrate teaching excellence at the high school level.
"I like to think that receiving this award is a tribute to all of my professors, students and colleagues," said Simmons. "Getting this award further affirms my decision to become a teacher, and I am thankful every day for the people I have met by being a part of this profession."
An affiliate of National Council of Teachers of English, the Georgia Council of Teachers of English comprises primarily English, reading and literacy teachers who are devoted to improving the learning and teaching of English at all levels of education. The organization provides professional development opportunities for thousands of members and experts every year.
To encourage and support future educators, Simmons serves as a mentor for teacher candidates in Georgia as well as a member of Brookwood's literacy team, where she works to incorporate literacy instruction across disciplines. Simmons also serves as a sponsor of the National English Honor Society.
"Instilling a love of literature in the youth I encounter is a joy and privilege," said Simmons. "I love where teenagers are, developmentally, in their lives while in high school. They are starting to construct how they see the world and themselves with an adult's perspective and literature can play a positive role in helping them self-actualize."
NCTE will present Simmons with the award at the 2018 NCTE Annual Convention Nov. 18-19 in St. Louis.