Modlesky appointed as Georgia Athletic Association Professor in Kinesiology
Christopher Modlesky, a professor in the department of kinesiology, was recently named the Georgia Athletic Association Professor in Kinesiology by the Board of Regents of the University System of Georgia. The appointment is funded by the UGA Athletic Association.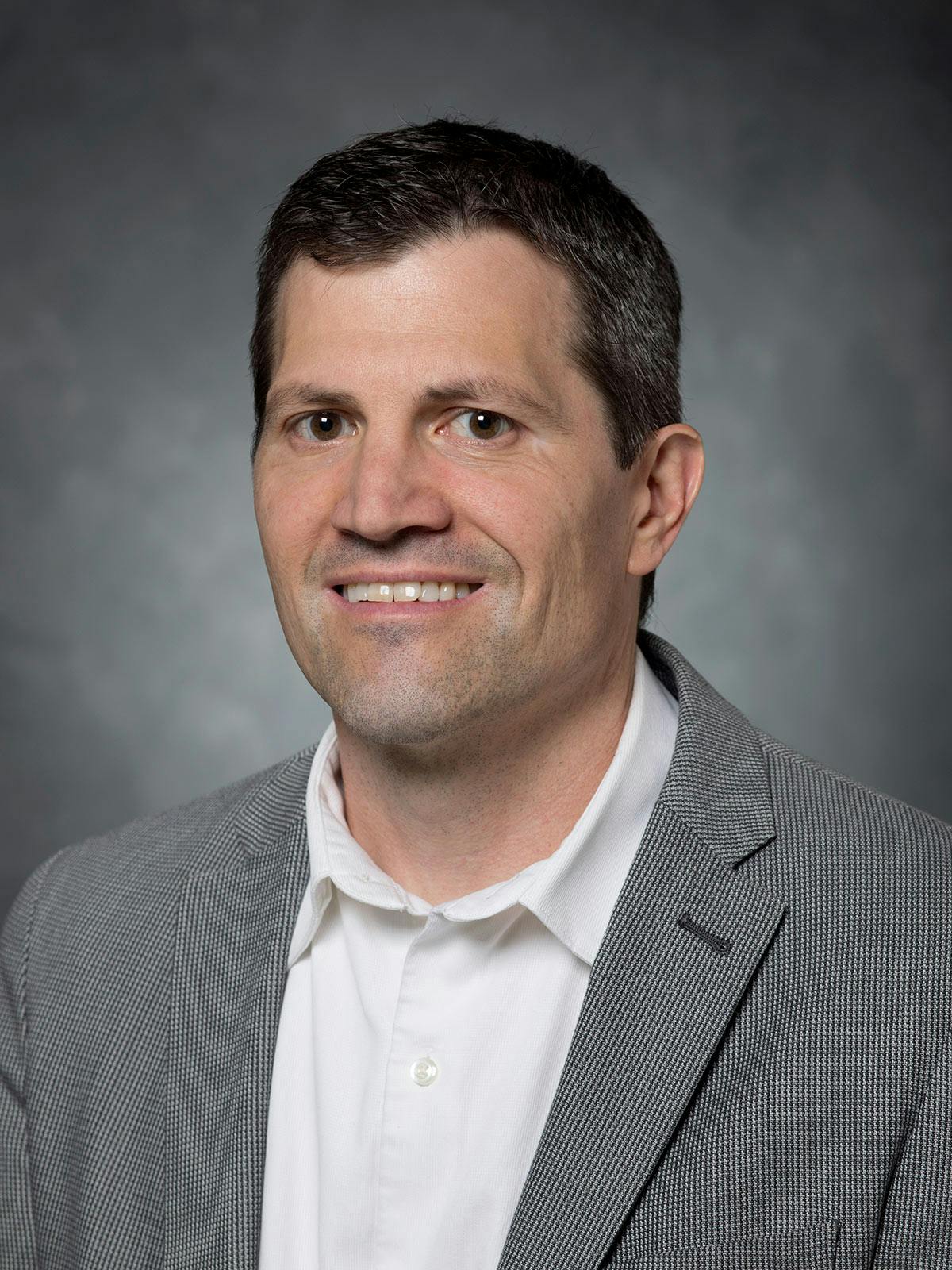 Prior to joining UGA's faculty this past June, Modlesky (PhD '02), an alumnus of the University of Georgia College of Education, was a professor in the College of Health Sciences at the University of Delaware.
Interested in helping children with cerebral palsy (CP), a movement disorder caused by a brain injury at around the time of birth, Modlesky's research has been funded by a number of organizations, including the National Institutes of Health, the United Cerebral Palsy Research and Educational Foundation and the National Osteoporosis Foundation.
With the help of MRI technologists and research assistants at the Nemours Alfred I. duPont Hospital for Children in Delaware, Modlesky and his team created unique MRI protocols to help them understand the extensive compromise in bone and muscle development in children with CP.
"Children with CP often have spastic muscles and sometimes have behavioral issues that make testing them using MRI extremely challenging," he said.
While working with children with CP, Modlesky realized there was a need for studies focused on the interaction between the musculoskeletal and neurological systems. His appointment at UGA will allow him to expand his studies and explore the connection between bone and muscle development and the brain in children with CP.
"Dr. Modlesky's extensive research in cerebral palsy and musculoskeletal physiology enriches the work of the College of Education and creates new learning opportunities for students at the University of Georgia," said Dean Craig H. Kennedy. "This professorship recognizes Modlesky's many accomplishments and further supports the College's mission to enhance the development, health and well-being of people in Georgia and beyond."
Modlesky is working to establish collaborations with other investigators at UGA and across Georgia to help facilitate his expanding interests.
His new Neuromusculoskeletal Health Lab at UGA will soon begin a randomized controlled trial in collaboration with professor Karl Newell in the College of Education; associate professor Ye Shen in the College of Public Health; and orthopedic surgeon Robert Bruce at Emory Orthopaedics and Spine Center. The study is funded by the National Institutes of Health and aims to determine if a mild vibration treatment can improve muscle development of children with cerebral palsy.
"It is possible that the vibration will lead to improvements in the quality and function of the muscles directly by increasing muscle activity and indirectly by improving balance and increasing physical activity participation," said Modlesky. "We are very excited about our new venture."
Inspired by his students, mentors and research, Modlesky is amazed by the commitment and sacrifice of the families and children who sometimes travel hundreds of miles to participate in his lab's studies.
"My new position at UGA also provides a tremendous opportunity to be a part of the Pediatric Exercise and Motor Development Clinic in the department of kinesiology," he added. "The clinic serves a vital role to the Athens community as well as to the UGA students in the physical education program. I will do my best to help move the clinic forward while striving to be an excellent representative of UGA and the College of Education."