Alumna's achievements featured in alma mater's impact report
Julia Clark (MEd '68), an alumna of the University of Georgia College of Education, was featured in Rutgers University Graduate School of Education's (GSE) 2017 Impact Report for her contributions at the National Science Foundation (NSF), where she has worked for the last 27 years.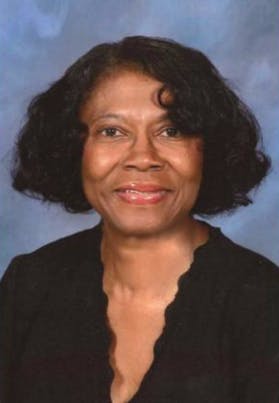 As the program director in the Division of Research on Learning in Formal and Informal Settings in the Directorate for Education and Human Resources at NSF, Clark is responsible for allocating funds to conduct challenging, innovative and competitive research in science, technology, engineering and mathematics (STEM).
She has spent much of her career working to reform science education and building more culturally diverse classrooms. Clark believes that teaching can lessen disparities in academic performance and has dedicated her life to this task.
"When I am not making a difference, that will be the time for me to retire," Clark told GSE. "In my retirement, I plan to volunteer my time mentoring students as I am passionate about and always want to be engaged with education."
Clark's contributions to the STEM field emerged from her devotion to furthering the scientific enterprise, while simultaneously enhancing cultural and gender diversity.
In 2012, she was awarded the NSF Director's Distinguished Award for Public Service and was recognized by the federal government for her achievements. Additionally, in 2014, she was invited to join the influential Cosmos Club for her distinguished contribution to science education.
Most recently, Clark received the 2016 Distinguished Service Award from Rutgers University Graduate School of Education Alumni Association. This honor made her an alumni award recipient of every institution from which she has earned a degree, including Fort Valley State University (bachelor's in natural science); the University of Georgia (master's in science education); and Rutgers University (doctorate in science education).