Dissertation award helps doctoral student focus on Russian verbal research
Russian verbal aspect is one of the most conceptually complex topics to grasp for native English speakers learning to speak and write Russian.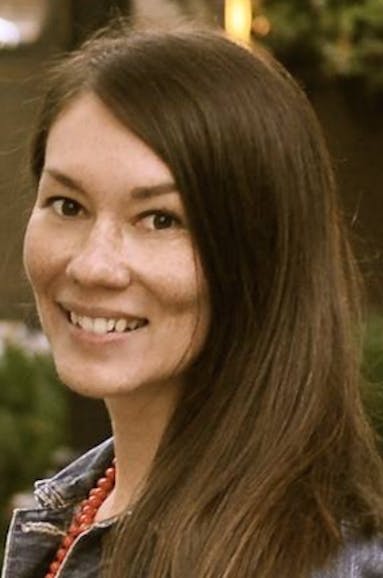 Thanks to a dissertation research award from the National Federation of Modern Language Teachers Associations (NFMLTA) and the National Council of Less Commonly Taught Languages (NCOLCTL), Albina Khabibulina, a doctoral student in the department of language and literacy education, can dedicate her efforts to researching this developing topic.
The NFMLTA/NCOLCTL award supports graduate student research in the fields of applied linguistics and language education with small grants focused on the teaching and learning of less commonly taught languages. The grant provides resources at any stage of dissertation writing and awards five researchers $2,500 each.
"My plan for the next academic year is to give up my teaching assistantship in the UGA Russian program, so that I can focus on transcribing and analyzing my collected data," said Khabibulina. "Throughout my doctoral studies, I have been very fortunate to have had a graduate teaching assistantship, which provided me with the instructional experiences and insights that inspired my doctoral dissertation."
Khabibulina's study aims to investigate whether a systematic Dynamic Assessment (DA) intervention can help American learners of Russian improve their conceptual understanding and control over the Russian verbal aspect in oral and written language.
DA is a socio-cognitive approach to second language instruction that employs cooperative dialogue between instructors and learners to help English speakers overcome linguistic problems and improve independent performance.
"I am currently in the process of conducting the DA sessions," said Khabibulina. "During collaborative interactions, I interrupt the participants to ask questions and provide corrections and explanations if needed. Participants meet with me weekly for a one-on-one 60-minute research session."
After graduation, Khabibulina plans to pursue a faculty position in a Russian language program. She will accept the dissertation research award at the NCOLCTL conference this April.
"To my knowledge, there is no DA work that explores the effects of the DA method with learners of the Russian language, which is much more different from English than other more commonly taught languages like Spanish or French" she said. "My dissertation research intends to address this gap."