Two College of Education alumni receive Fulbright assistantships
Laura Moeller (B.S.Ed. '18) and Elizabeth Jennings (B.S.Ed. '18) were among nine UGA alumni who received English teaching assistantship awards from the Fulbright U.S. Student Program.
The program offers research, study and teaching opportunities in more than 140 countries, and as the flagship international educational exchange program sponsored by the U.S. Department of State, it is designed to increase mutual understanding between the U.S. and countries worldwide.
Moeller, who received her bachelor's degrees in science education, chemistry and Spanish, and Jennings, who received her bachelor's degrees in world language education and Spanish, will be traveling to Spain during the 2018-2019 academic year.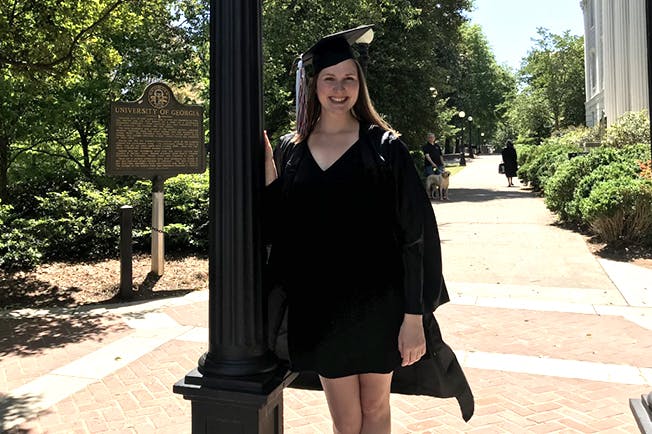 Moeller, a UGA Honors student and Presidential Scholar, will teach at Colegia Decroly in Madrid, Spain, working with students between 12 to 17 years old to develop their English comprehension, speaking and writing abilities.
"During my Fulbright year, I look forward to learning from other teachers at my placement school to further hone my teaching skills, specifically my ability to teach non-native English-speaking students," said Moeller. "I also look forward to learning more about the Spanish culture and being a cultural ambassador both in Spain and when I return home."
After her Fulbright experience, Moeller hopes to teach at the high-school level before returning to graduate school to earn her master's degree in education. After gaining additional experience in the classroom, she plans to shift her focus to education reform.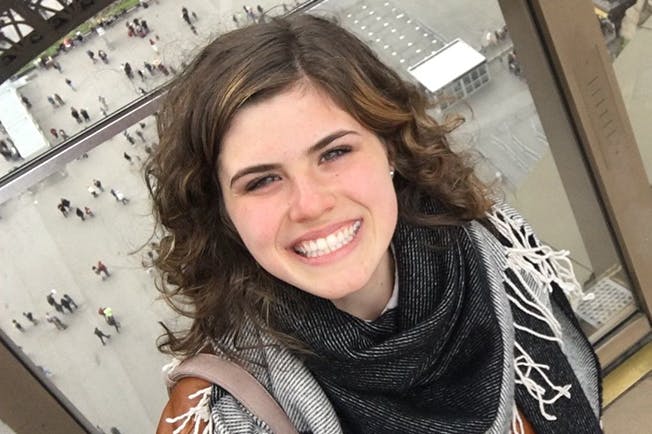 Jennings will work in the La Rioja region in Spain assisting English teachers in elementary schools. She will employ methods she learned as a student in the College of Education to help her students become more comfortable with their new language.
"I wish to learn more about the Spanish culture, gain teaching experience and transfer cultural knowledge and language pedagogy into teaching Spanish and ESOL at the high-school level," said Jennings. "I hope to teach my students the value in learning a language to connect with other people in the way I experienced while abroad."
In the future, she plans to teach Spanish and ESOL in the U.S. before returning to school for a master's degree in TESOL to deepen her understanding of second language acquisition and dual language immersion programs.
With a total of 18 students selected, this marks the fifth straight year—and ninth time in the past 10 years—that UGA has received 10 or more Fulbright offers.