End-of-semester event blends art, education and research
Art and issues in education collide next week when more than a dozen University of Georgia students and faculty will showcase their work from the past semester.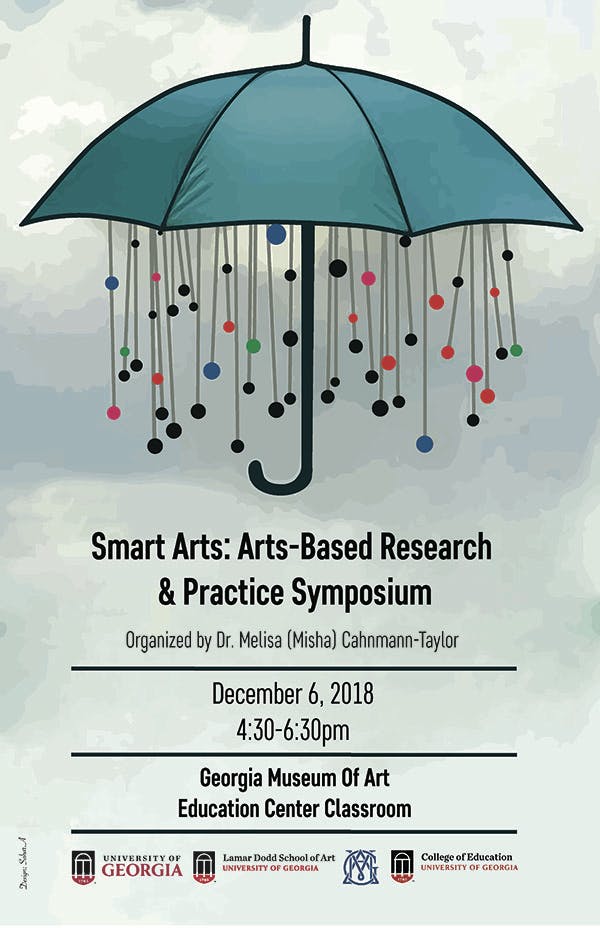 The Smart Arts: Arts-Based Educational Research Symposium features presentations across a variety of genres. Each student's work aims to connect an art form with a deeper issue related to education; the result is a performance that tackles both artistic excellence and research into the academic topic that drives their studies.
The event takes place 4:30-6:30 p.m. on Thursday, Dec. 6, at the Georgia Museum of Art, 90 Carlton St., Athens. Admission is free, and the performances will be followed by a reception.
"Art informs creative thinking in scholarship and scholarship provides depth and rigor to art-making—this is the substance of interdisciplinary work at its best," said professor Melisa Cahnmann-Taylor, who teaches the class that inspired the performances. She will also read from her first collection of poetry, "Imperfect Tense," as well as her current manuscript in progress, "Don't Drink the Water." Her work centers on the intersection of languages, cultures and how these shape us into the people we become.
Eleven other students in Cahnmann-Taylor's class will also share their work, covering topics such as recess and play in schools, school choice, life as a student in a new country, study-abroad experiences and experiences defined by race and gender issues. Each performance incorporates an aspect of the arts—for example, narratives through photography, a theatrical presentation, creative writing and prose, collage and even creating new classroom décor.
The event also includes a performance by "The Margins," an improv comedy troupe made up of UGA faculty. By taking improv practices found in theater, poetry, listening, reflection and social constructionism and applying them to teaching and learning, the troupe's show becomes both entertaining and educational. Improv members include faculty from the UGA College of Education, the AU/UGA Medical Partnership, the UGA College of Family and Consumer Sciences and the UGA School of Law.
"This event promises to turn our ideas of art and scholarship on its head, making connections where our audience probably hadn't thought possible," said Cahnmann-Taylor. Her latest book focuses on the connections between the arts and research, and classes such as this help students to connect research in creative ways, too. "The arts touch our lives in so many ways, it only makes sense that we find new ways to use it to explore our world and our classrooms."