Science education professor receives research award from NARST
Mary Atwater, a professor in the department of mathematics and science education, recently received the 2019 Distinguished Contributions to Science Education Through Research Award from the National Association for Research in Science Teaching (NARST).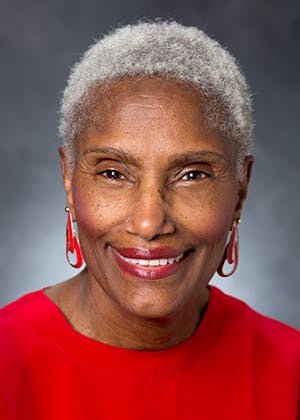 The award recognizes an individual who, through research over an extended period of time, has made outstanding and continuing contributions, provided notable leadership and made a substantial impact in the area of science education. She will receive the award on March 31 during NARST's 2019 annual International Conference in Baltimore.
"It is an honor to be receiving the 2019 NARST Distinguished Contribution to Research Award from my science education colleagues," said Atwater, who became NARST's first president of color in 2015. "I made a commitment that I would work with others toward making the association much more diverse in its research agendas and its membership."
Since joining NARST in the early 1980s, Atwater has made it her mission to help diversify the research organization. "I believe my goals are being realized," she said. "The Board of Directors is much more international and diverse than when I was a NARST director in 1991."
An example of this shift toward diversity is the association's first research interest group, the Continental and Diasporic Africa in Science Education (CADASE), which provides a space to support researchers inquiring about the science education lives of people of African ancestry. In 2017, Atwater was elected to a second three-year term as chair of CADASE.
"I am glad that NARST members chose to travel down a cultural diversity pathway," said Atwater. "It is now a much better research organization for this choice."
Atwater's areas of expertise include multicultural science education, science teacher education, chemical education and college science teaching and learning. In 2017, she was awarded a $229,061 Early-Concept Grant for Exploratory Research by the National Science Foundation to examine new ways of broadening participation in STEM fields for science education faculty of African or Latino ancestry.