Communications director selected to participate in UGA's 2019 Women's Staff Leadership Institute
Jen Williams, senior communications director of the College of Education, was recently selected to participate in the 2019 Women's Staff Leadership Institute (WSLI).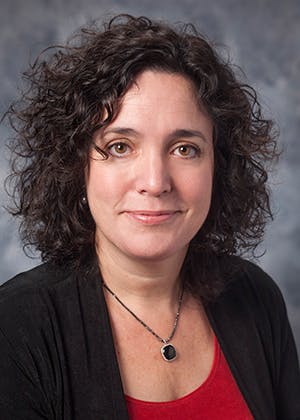 Launched in 2017, the WSLI is an annual program that aligns with the Women's Leadership Initiative created by the Office of the President and the Office of the Provost in 2015. The program is designed to support and encourage women to flourish, advance and make their fullest contributions during their careers at UGA.
Running from April to November, the third cohort of the WSLI includes 12 staff members from seven units and five schools and colleges.
Participants have the opportunity to engage in mentoring conversations with senior administrators, build close professional networks among cohort members and explore and develop their own leadership identity through expert-led workshops every month.
"As a member of the WSLI, I'm looking forward to the opportunity to collaborate, problem solve and create connections with this growing network of talented and dedicated women leaders across campus," said Williams. "I hope this experience will provide me with strategies and best practices for effective leadership and skills development that I can share with our outstanding communications team."
In her nomination letter, Dean Denise Spangler noted Williams' role in supervising the College's communications team and the challenging, long-term projects they undertake, often starting from scratch.
"She provides leadership and vision for the College's website, marketing activities for programs such as Double Dawgs, print materials such as our annual report and annual alumni magazine and our social media presence, among their many responsibilities," she said.
Williams joined UGA's College of Education in 2011 and is responsible for the overall planning and direction of the College's communication activities.