Research through community service
There is a wealth of information and research on concussions from adult tackle football. But as an increasing number of states seek legislation to limit or ban youth tackle football under the age of 14, the UGA Concussion Research Lab in the UGA College of Education felt it was time to start a conversation.
Nearly 1 million children between the ages of 6 and 12 participate in tackle football and almost 900,000 children participate in flag football. And while tackle football is often labeled as a contact sport, labeling flag football as non-contact may be deceiving.
"We learned in year one that when you have 8 to 10 year old's running near each other trying to pull a flag, there's actually a lot of contact," said Robert Lynall, assistant professor in the Department of Kinesiology and co-director of the UGA Concussion Lab. "A lot more than we thought there was."
Currently, Lynall, along with lab co-director and associate professor of kinesiology Julianne Schmidt, are in their third year of working with youth flag and tackle football players in Oconee County. The two, along with their team of doctoral students and undergraduate research assistants, are the first to publish research on the comparison of youth tackle and flag football head impact biomechanics.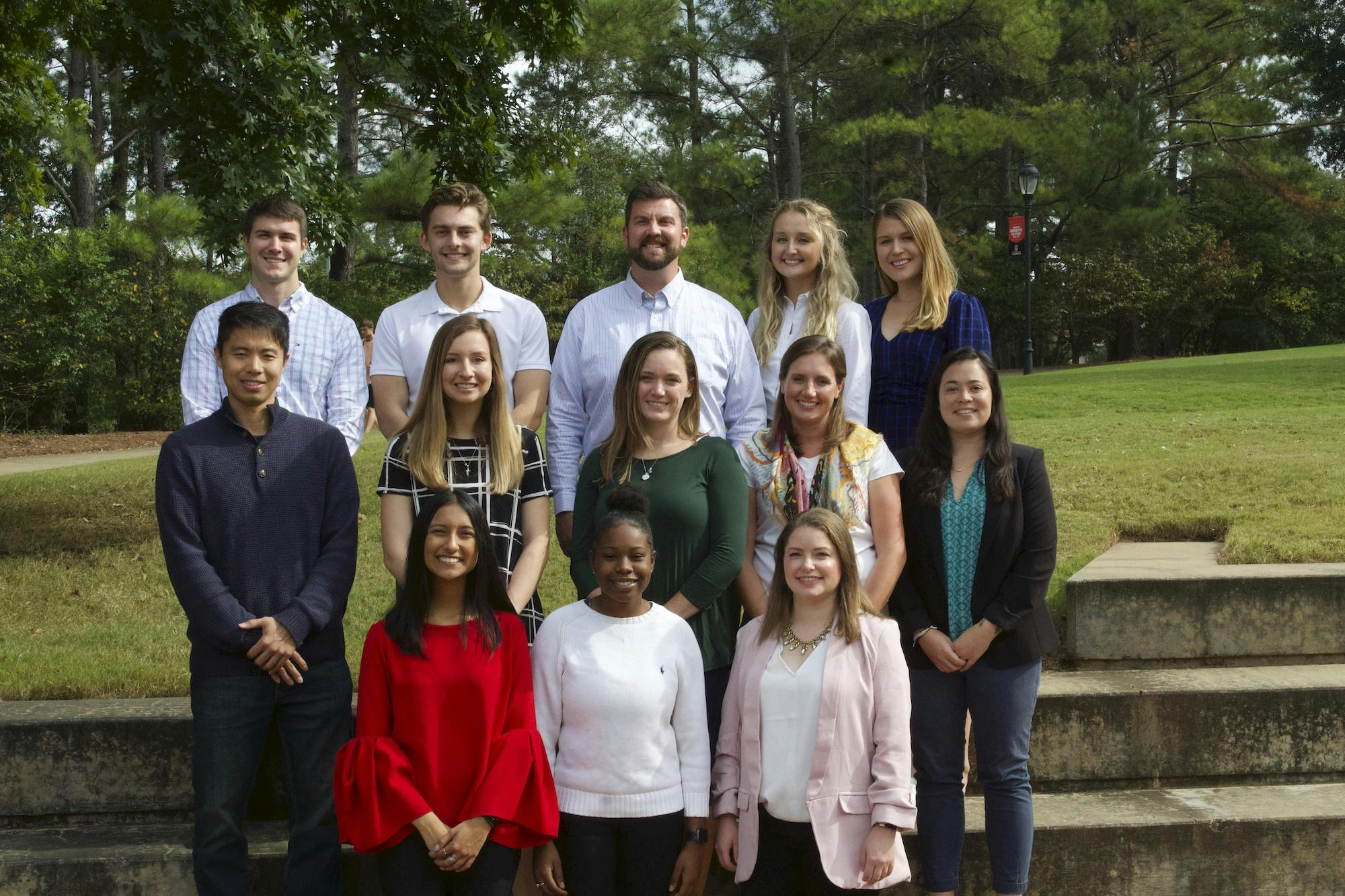 "We do head impact biomechanics," Lynall said. "All it means is we put devices inside a headband. The device is worn kind of low, on the back of the head, and sits underneath where the helmet is. It records how hard and how often players are getting hit. We do that over the course of the entire season."
Flag football is played without helmets and body armor, placing an emphasis on speed and skill rather than force. Lynall and Schmidt collected data from four youth flag football teams and found that athletes sustained about one head impact for every two exposures, while youth tackle football players sustained about six impacts for every two exposures. Their research states that although the impact rate was low compared with youth tackle football, it was somewhat surprising that 169 impacts from 25 players were captured in a single season.
To ensure accurate data was recorded over the season, Lynall and Schmidt assisted in pre-season equipment fitting. This gave the research team an opportunity to combine research and community service.
"Most of our doctoral students are certified athletic trainers, so we all have a background in fitting equipment and making sure it's doing what it's supposed to," Lynall said. "We went over there for three nights and provided helmet fittings to all of the Oconee teams, of all age groups."
Once the current football season ends, Lynall and Schmidt will begin analyzing the brain activation data gathered over the next few months. They will also schedule post-season follow-up meetings with each player to note any changes in blood brain flow based on whether the athlete played flag or tackle football, the number of impacts sustained over the season and the magnitude of impacts.
Funded by the National Operating Committee on Standards for Athletic Equipment (NOCSAE)—a nonprofit organization that standardizes all athletic equipment in the United States—the grant allows Schmidt and Lynall to expand their research and gather key pilot data for future projects.
"The biggest takeaway from this study is that before we have these discussions about changing the landscape of sports, let's understand the risks in every sport," Lynall said. "We're not suggesting that we should go one way or the other in regard to eliminating youth tackle football, we just want to provide some data and add it to the discussion. If we are going to move away from tackle to flag football, then we need to know exactly what is going on in flag football."