Alumna is on the frontline of fight against COVID-19
Lauren English (B.S.Ed. '12), an alumna of the department of communication sciences and special education at the Mary Frances Early College of Education, understands firsthand the crises hospitals are facing due to COVID-19.
English works as a neurology nurse at New York-Presbyterian/Columbia University Medical Center in New York City. But these days, she isn't limited to treating just those patients. She's extended her role to caring for those infected with the coronavirus.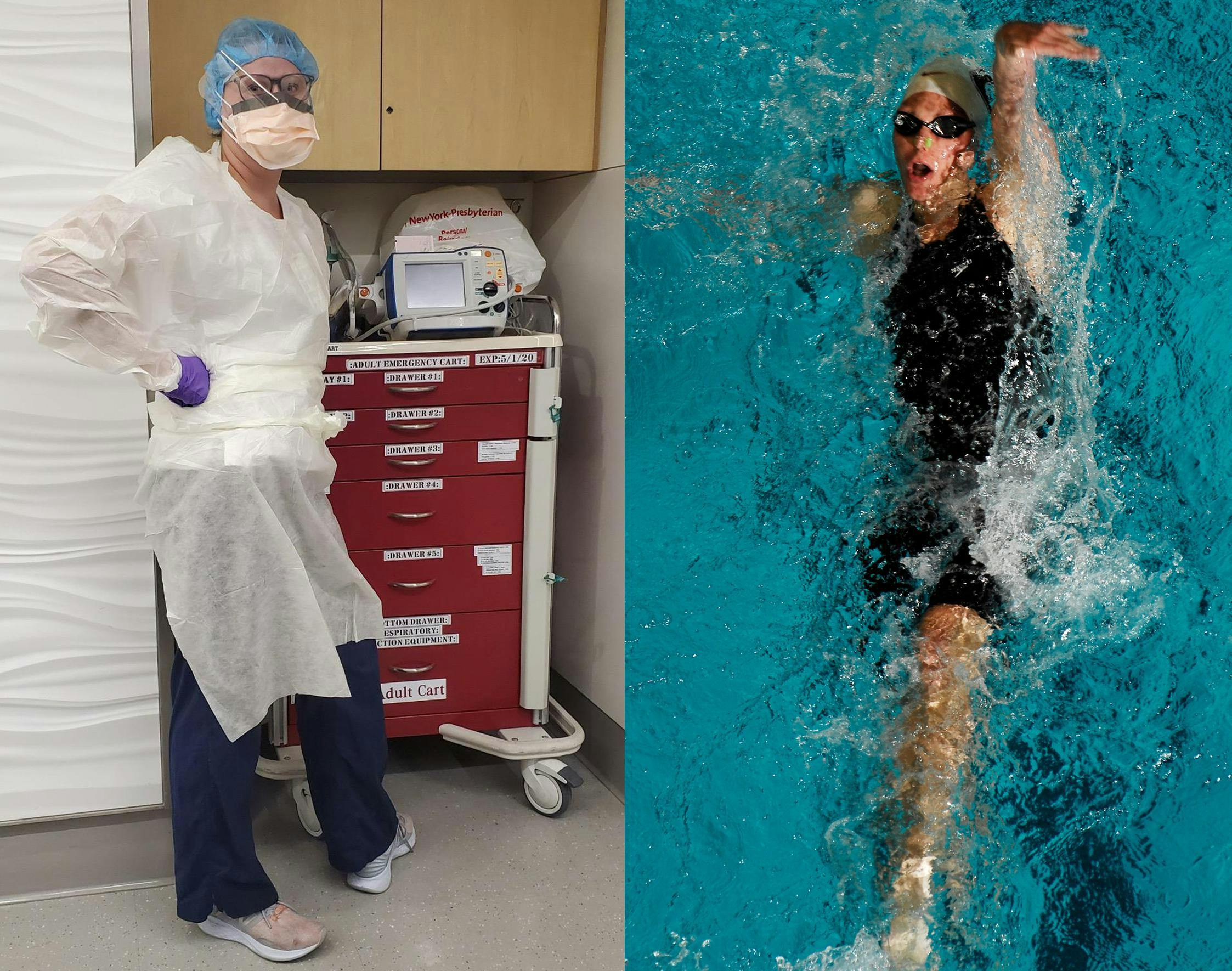 "Right now, that is what we're dealing with," said English, who was quoted in the Athens Banner-Herald. "This is what we have in our country. We have this crisis. I don't think any health care worker is not faced with working with these patients. We're in it. Even though I'm in neurology, that's what I'm focused on right now. You don't have a specialty at this point. Your goal is to help with this pandemic and to help society."
English, who is also UGA's former swim co-captain (2011-2012), has experience in working with ventilators. She makes sure that patients with coronavirus can breathe properly, which could be with nebulizers or oxygen through nasal cannula. New York City had 33,768 confirmed cases and 776 deaths as of 1 p.m. today.