Bierema and associate professor Monica Fedeli are a dynamic research duo
In 2018, Laura Bierema, a professor in the Mary Frances Early College of Education's department of lifelong education, administration, and policy, received a Fulbright Award. She traveled to Padua, Italy, as a Fulbright U.S. scholar to continue researching higher education teaching methods, student exchanges and partner programs with Monica Fedeli, an associate professor in the department of philosophy, sociology, pedagogy and applied psychology at the University of Padova.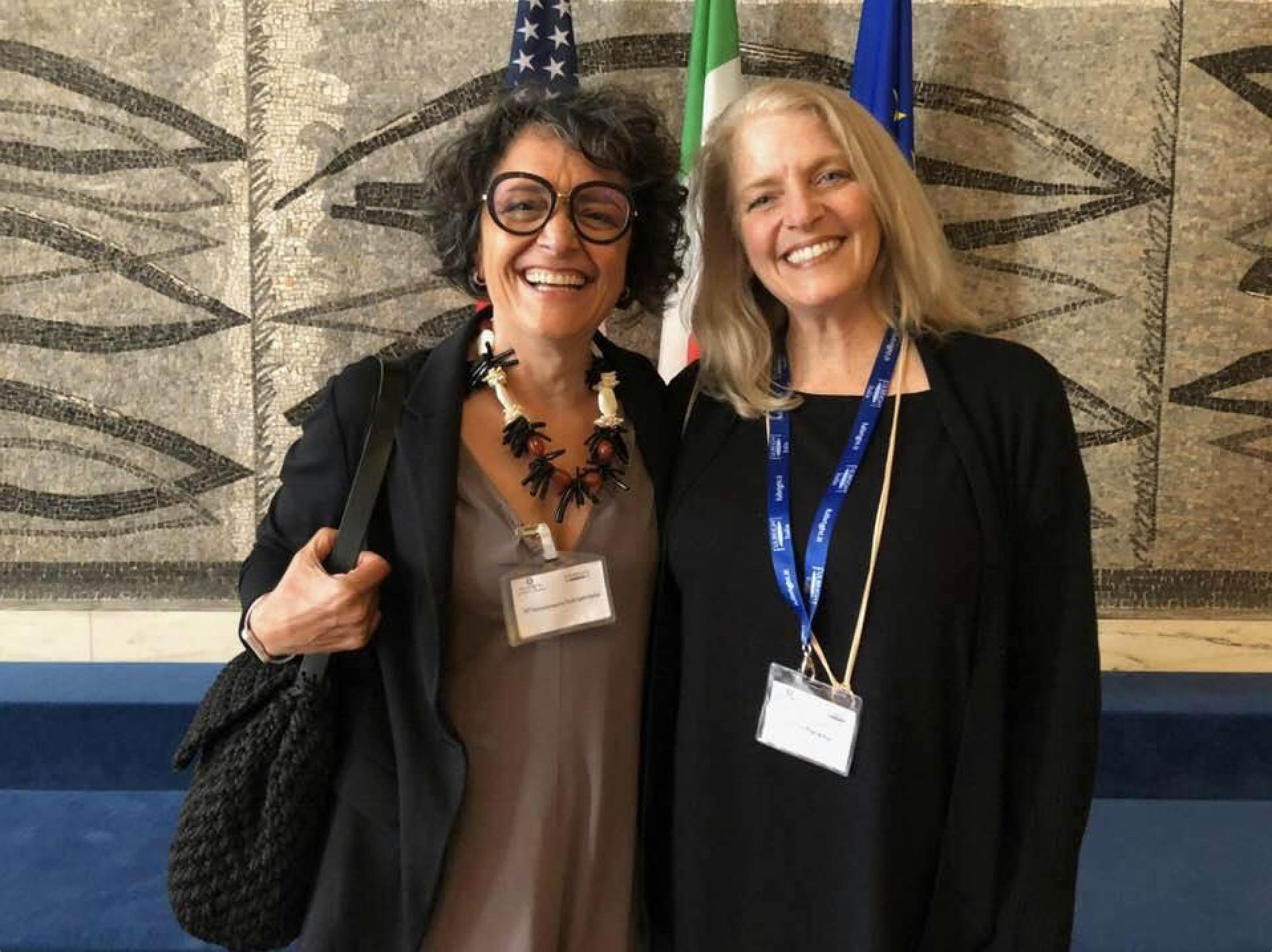 Now, the two are continuing their research in America.
"We actively collaborate via zoom with great regularity, although the chance to work together in each other's context, learn about the culture, and interact with faculty in each of our countries in-person deepens our ability to effectively work with faculty across cultures as they strive to improve their teaching," Bierema says. "We also have great chemistry and to sit together in the same room and work on our projects, analyze data, and plan future projects is great fun."
Fedeli also was awarded the prestigious Fulbright Award and has traveled to UGA, where she and Bierema will spend the spring semester conducting research in the field of higher education teaching and organizational development.
"Receiving the Fulbright is a great recognition of our work together as scholars involved in the field of faculty and organizational development," Fedeli says. "An award of the research we are conducting and also an opportunity to share it with colleagues in the world."
A product of Bierema's 2018 Fulbright at the University of Padova, the two edited and co-authored a book, Connecting Adult Learning and Knowledge Management.
"Fedeli received a Fulbright to continue our collaboration this year at UGA," Bierema says. "She was selected in a highly competitive process. That we have each received Fulbrights in both Italy and the U.S. to help transform teaching in higher education is a testament to the global value of our project."
Additionally, they are collaborating on multiple projects including another book, an active learning MOOC and faculty development programs.
"I like to call Monica 'my Italian twin' because we approach our teaching and research in similar ways and are compatible as collaborators and friends," Bierema says.
Since 1946 the U.S. Government-sponsored Fulbright Scholar Program has provided faculty and professionals with an unparalleled opportunity to study and conduct research in other nations.
For the College, the Fulbright project puts the action-research model taught in the department of lifelong learning, education and policy into practice, with the potential for huge impact on higher education. By combining learning and change, the model is strong both in and outside the classroom.
The lecture scheduled for Friday, April 10 at 10 a.m., has been postponed. Fedelia will return to campus to host the lecture at a later date.