2020 Mary Frances Early College of Education Distinguished Alumni Awards honor eight for their achievements
The College's 2020 Alumni Awards Dinner has been canceled due to the ongoing public health concerns surrounding public gatherings.
This year, seven graduates of the University of Georgia Mary Frances Early College of Education and a professor emeritus received 2020 Distinguished Alumni Awards to recognize their career achievements and community leadership. The Distinguished Alumni Awards honor graduates who, through their service, contributions and accomplishments, bring distinction and honor to the College and beyond.
Congratulations to this year's award winners: Chelsea Sexton (B.S.Ed. '14), Cristalís Capielo Rosario (Ph.D. '16), Julio Rojas (Ph.D. '03), Mariana Souto-Manning (B.S.Ed. '01, M.Ed. '02, Ph.D. '05), Kakali Bhattacharya (Ph.D. '05), Ann Levett Polite (Ed.D. '92), Joyce Alexander (M.Ed. '90, Ph.D. '92), and Carl Glickman, Mary Frances Early College of Education professor emeritus.
Early Career Alumni Awards
Practitioner
Honoring graduates of the College who have demonstrated significant achievement as a practitioner in the early years of their career.
Chelsea Sexton (B.S.Ed. '14)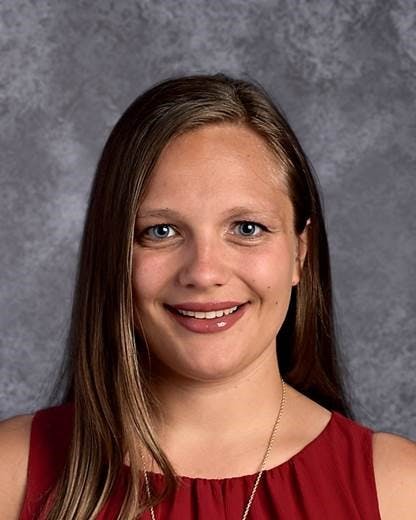 Chelsea Sexton finds passion and fulfillment in teaching students and supporting other teachers in the state of Georgia and beyond. In 2019, Sexton was named the Georgia High School Science Teacher of the Year by the state science teachers' association. She scores Advanced Placement (AP) environmental science essays for College Board annually and was recognized by the Georgia Department of Education (DOE) for her mentorship of teachers in AP environmental science. The Georgia DOE and publishing companies recruited her to join a team of established educators who run AP workshops in cities across the state.
Teaching a variety of subjects, including biology, environmental science, internships, and research methods, Sexton gained a diverse mix of experiences during her first few years of teaching. Her students conducted professional or academic internships, and Sexton helped them design a meaningful project to present to the community. She mentored students who successfully presented at independent research conferences and obtained research scholarships at their universities. She helped her AP environmental science students earn exceptional test scores while maintaining the mission of sustainability and environmental action. In her other classes, Sexton worked with students across a spectrum of abilities, often within the same class period. Reaching each student and connecting with them as an individual is always Sexton's mission.
The University of Georgia holds a pivotal role in Sexton's life. After graduating from UGA with degrees in both science education and ecology, she started teaching in the metro Atlanta area. In pursuit of her ecology degree, she participated in research funded by the National Science Foundation, an experience she transferred to her research methods course for high school students. Her training through the Mary Frances Early College of Education's science education teacher preparation program helped her transition seamlessly into the constantly evolving world of K-12 education, sharing her voice as a teacher leader to her school, county, state, and nationally. Now, Sexton has returned to UGA to continue her pursuit of knowledge in the science education doctoral program. She is thankful for the impact UGA has had on her practice and is excited to contribute back to the field of teaching in the coming years.
Researcher
Honoring graduates of the College who have demonstrated significant achievement in a research field in the early years of their career.
Cristalís Capielo Rosario (Ph.D. '16)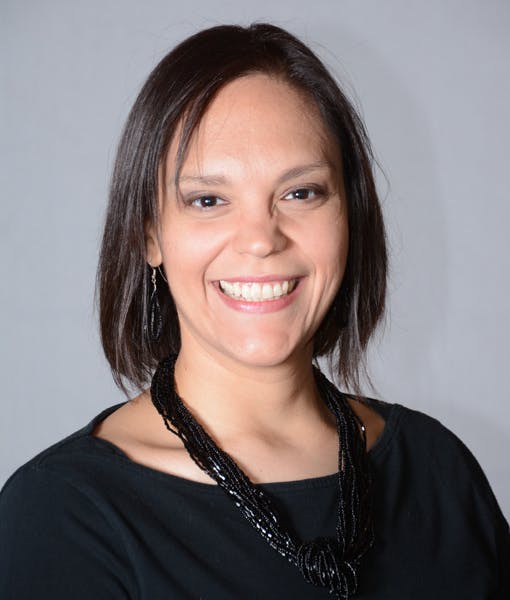 Cristalís Capielo Rosario is an assistant professor of counseling psychology at Arizona State University, where she investigates how individual, interpersonal, cultural, and sociopolitical determinants affect the health of Latinxs, particularly Puerto Ricans. She is a graduate of the University of Central Florida, Nova Southeastern University, and the University of Georgia Mary Frances Early College of Education, where she received her doctoral degree in counseling psychology in 2016.
At Arizona State University, Capielo Rosario leads the Psicología Latinx en Acción or PLENA Lab, where she and a group of graduate and undergraduate students research how sociocultural factors and intersecting identities influence the psychological wellbeing of Latinxs and African Americans.
Capielo Rosario's research has been published in several of the top counseling psychology journals, including Journal of Counseling Psychology, The Counseling Psychologist, and Cultural Diversity and Ethnic Minority Psychology. Her most recent work on the effects of indirect exposure to Hurricane Maria's devastation among diaspora Puerto Ricans has been featured on NBC News and was recently awarded the 2019 Society of Counseling Psychology's Section for Ethnic and Racial Diversity Outstanding Contribution to Scholarship on Race/Ethnicity Award.
Capielo Rosario, who has held several leadership positions in the National Latinx Psychological Association, helped co-author the Ethical Guidelines for Psychological Work with Latinxs, which was adopted by the association in 2018. Additionally, she was selected as an Advancement Fellow in 2018 by the Council of National Psychology Associations. In her local community, Capielo Rosario works with several organizations, including Puente Arizona and Boricuas at Arizona, to coordinate efforts to assist Latinx immigrants in Phoenix, Arizona. Capielo Rosario is married to Dr. Steven Saul and is the mother of Andrés Capielo Saul.
Mid-Career Alumni Awards
Practitioner
Honoring graduates of the College at mid-career who have made outstanding contributions as a practitioner.
Julio Rojas (Ph.D. '03)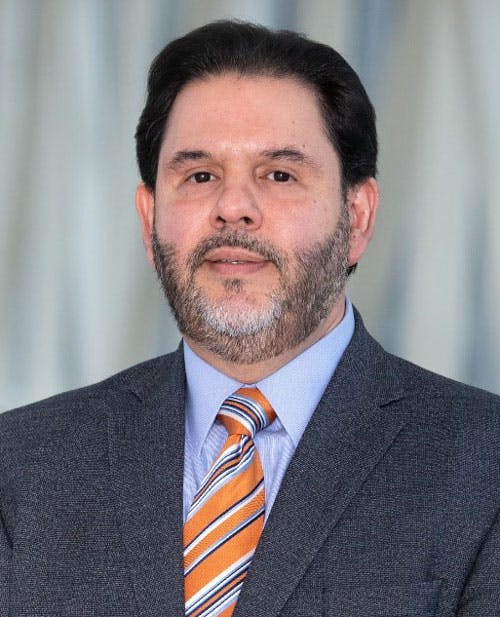 Devoted to advancing the understanding of addiction, Julio Rojas' work in the field of addiction, mental health, and trauma spans nearly three decades. Rojas earned his doctoral degree in counseling psychology from UGA's Mary Frances Early College of Education in 2003 and completed his postdoctoral training in clinical psychology at the University of Oklahoma's (OU) Health Sciences Center in 2004. In 2005, he joined the faculty at OU's College of Medicine where he serves as an associate professor and co-founder and director of the OU Physicians ExecuCare Program in the Department of Psychiatry and Behavioral Sciences, which helps evaluate and treat stressed, distressed, and impaired healthcare professionals.
Rojas' research on workforce development gaps in the treatment of addiction, mental illness, and trauma is funded by the Oklahoma Department of Mental Health and Substance Abuse Services. His ideas on integrated treatment helped form the clinical foundation used at the Arcadia Trails Center for Addiction Recovery, a new residential addiction treatment facility that opened last year in Edmond, Oklahoma. Additionally, Rojas contributed to a seven-part documentary series on the opioid addiction epidemic in Oklahoma called "Killing Pain: The Epidemic," which was released in 2018. In 2019, he served as an expert witness in the historic State of Oklahoma vs. Johnson & Johnson opioid trial, which was the first case pursued by the state against a drug manufacturer.
Rojas is past-president of the Oklahoma Psychological Association and past-chair of the association's Colleague Assistance Program. From 2014 to 2016, he served on the American Psychological Association's Advisory Committee for Colleague Assistance.
Researcher
Honoring graduates of the College at mid-career who have made outstanding contributions in a research field.
Mariana Souto-Manning (B.S.Ed. '01, M.Ed. '02, Ph.D. '05)
Mariana Souto-Manning is a professor of early childhood education and teacher education at Teachers College, Columbia University, where she serves as director of the doctoral program in curriculum and teaching and director of the early childhood education and early childhood special education programs. She also holds academic appointments at the University of Iceland and King's College London and is the founding co-director of the Center for Innovation in Teacher Education and Development, a partnership between King's College London and Teachers College, Columbia University. During her time at UGA, Souto-Manning received three degrees from the Mary Frances Early College of Education, including a bachelor's degree in early childhood special education, a master's degree in early childhood education, and a doctoral degree in language education.
From a critical perspective, Souto-Manning's research examines the inequities and injustices in early childhood teaching and teacher education and (re)centering methodologies and pedagogies on the lives, values, and experiences of minoritized people of color. Additionally, she critically examines theoretical and methodological issues and dilemmas of conducting research with communities of color, attending to issues related to colonization, assimilation, and oppression in schooling and society.
Souto-Manning is the author of 10 books, including "Reading, Writing, and Talk: Inclusive Teaching Strategies for Diverse Learners, K-2," which won the American Educational Studies Association's 2016 Critics' Choice Award. In addition to books and book chapters, she has authored and coauthored over 75 peer-reviewed articles in journals such as the Journal of Teacher Education, Research in the Teaching of English, Teaching and Teacher Education, and Teachers College Record. Over the years, she has received a number of research awards from the American Educational Research Association, including the Division K Innovations in Research on Diversity in Teacher Education Award and the Division K Teaching and Teacher Education Mid-Career Award.
Kakali Bhattacharya (Ph.D. '05)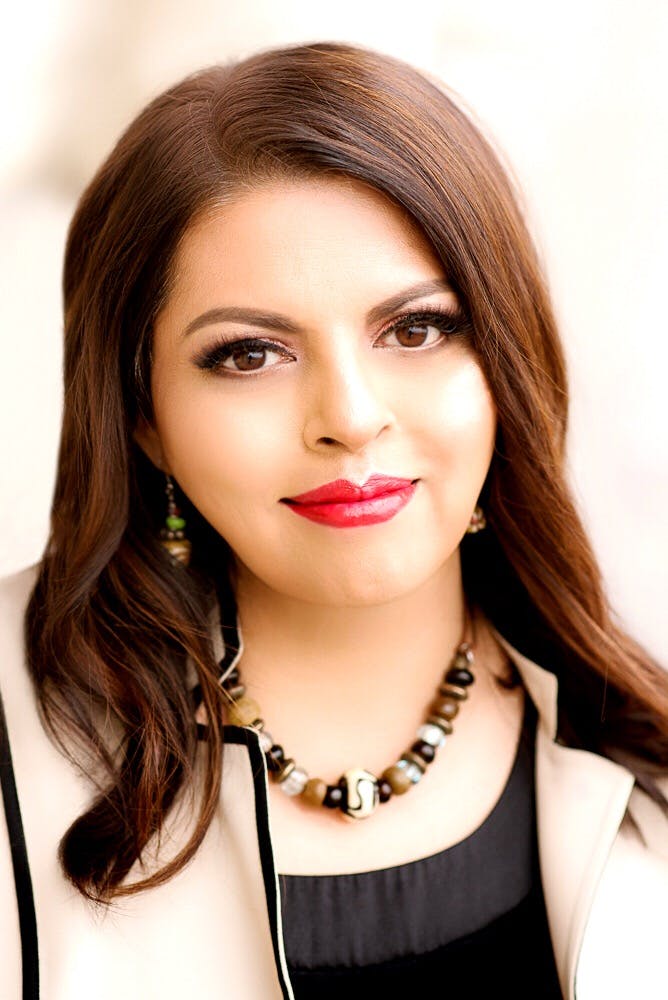 Kakali Bhattacharya is a full professor in the University of Florida College of Education's research, evaluation, and measurement program and is helping to build the College's qualitative research program. Her research interests include de/colonizing ontoepistemologies, social foundations, and cultural contexts of transnational issues of race, class, and gender in higher education; critical, creative, and contemplative approaches to qualitative inquiry and educational research; and technology integrated learning and social environments.
Bhattacharya is an active member of the American Educational Research Association (AERA) and is a member of various Special Interest Groups (SIG) and Divisions. She is the current program chair of Arts-Based Educational Research (ABER) SIG and will assume the position of chair in 2019. She is also on the editorial board of Division D and serves on various awards committees for mentoring, outstanding dissertations, and books across Division D, Division G, Qualitative Research SIG, and ABER.
Bhattacharya is the 2018 winner of AERA's Mid-Career Scholar of Color Award and the 2018 co-winner of AERA's Mentoring Award from Division G: Social Context of Education. She is the author or co-author of 70 publications, including books, book chapters, and refereed articles in Qualitative Inquiry, International Journal of Qualitative Studies in Education, Cultural Studies ↔ Critical Methodologies, and International Review of Qualitative Research. Her co-authored text with Kent Gillen, "Power, Race, and Higher Education: A Cross-Cultural Parallel Narrative," won a 2017 Outstanding Publication Award from AERA and a 2018 Outstanding Book Award from the International Congress of Qualitative Research.
Additionally, Bhattacharya is the editor of a Routledge Book Series titled, "Futures of Data Analysis in Qualitative Research." She is the guest editor of special issues in journals such as Qualitative Inquiry, International Review of Qualitative Research, and International Journal of Qualitative Studies in Education. Her work has opened up new spaces in interdisciplinary de/colonizing work in education and qualitative research where creativity and contemplative approaches are legitimized and seen as necessary gateways for cultivating depth, expansive inquiry, and discovering critical insights.
Lifetime Achievement Alumni Awards
Practitioner
Honoring graduates of the College who have demonstrated outstanding success in their work as a practitioner.
Ann Levett Polite (Ed.D. '92)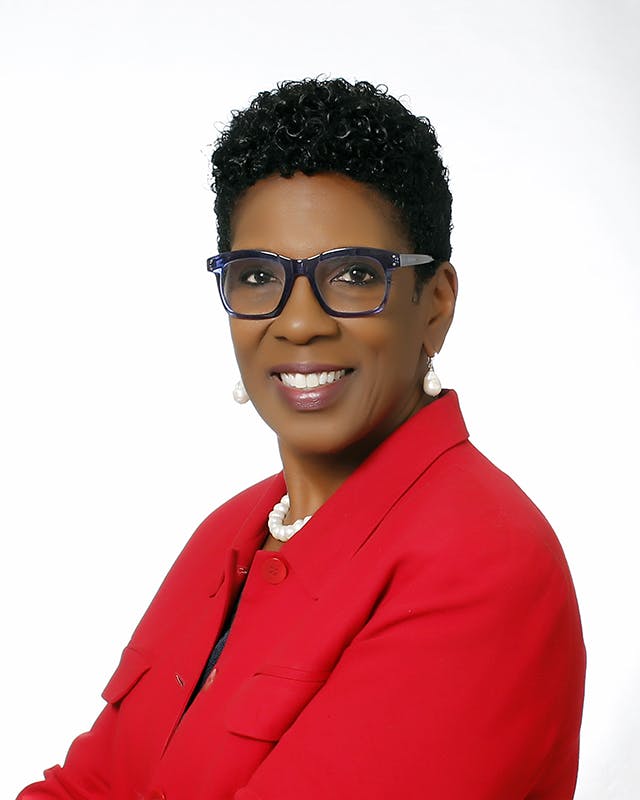 A lifelong professional educator, Ann Levett Polite is a proud product of local schools in Savannah, Georgia, where she has served as superintendent since 2017. Levett began her career as a speech language pathologist after earning her bachelor's degree from Armstrong State College. She later received two master's degrees and an educational specialist degree from Georgia Southern University. In 1992, Levett earned her doctoral degree in educational administration from UGA's Mary Frances Early College of Education. In addition to her formal studies, she has participated in leadership development programs at Harvard University, Yale University, Vanderbilt University, the University of Delaware, the University of California, San Diego, and the University of Tennessee at Chattanooga.
After serving as principal of Savannah High School and superintendent in Dayton, Ohio, Levett transitioned into higher education leadership positions at Antioch University, Middle Georgia State University, and Yale University's School of Medicine. Throughout her tenure, she coordinated school university partnerships across the U.S. and its territories and led school reform efforts in several European cities, including Dublin, London, Utrecht, and Rennes.
In the past, Levett served as a consultant on various community development projects in Hawaii, Puerto Rico, the U.S. Virgin Islands, the British Virgin Islands, and several major U.S. cities. In 2007, she was appointed to the Board of Education for New Haven Public Schools in Connecticut and also served as a board member for two charter schools in the city. Since returning to Georgia, Levett has held many key positions at the state level and maintained her positions in several national and international organizations. She is a published author, a nationally known speaker, and a consultant on several international education projects. Most recently, Levett was named Georgia's 2019 Outstanding Woman of the Year, the Georgia Department of Education's 2019 STEM and STEAM Advocate of the Year, and has received awards from Georgia Southern University, Savannah State University, and more.
She is the proud mother of two daughters and the grandmother of two.
Researcher
Honoring graduates of the College who have demonstrated outstanding success in their work in a research field.
Joyce Alexander (M.Ed. '90, Ph.D. '92)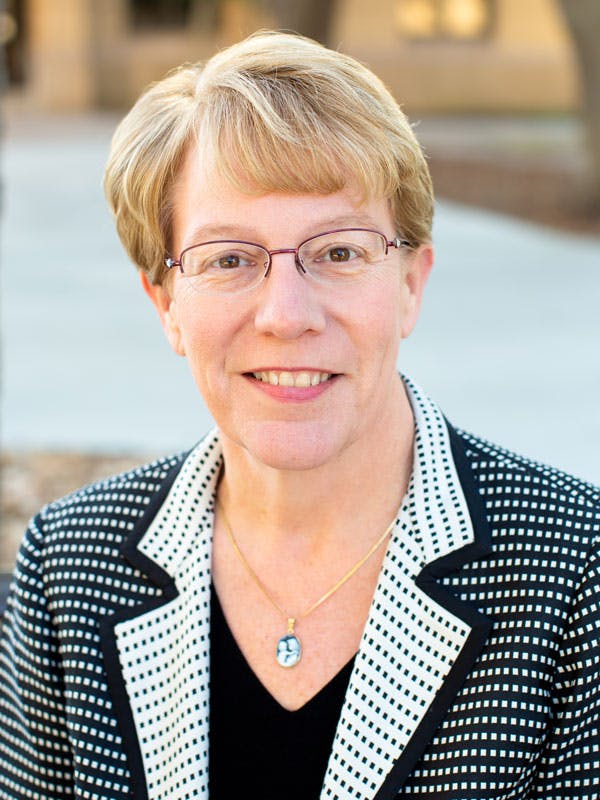 Originally from Fort Worth, Texas, Joyce Alexander grew up in a home that valued education. She received her bachelor's degree in psychology from Texas Wesleyan University and later completed her master's and doctoral degrees in educational psychology from UGA's Mary Frances Early College of Education. Alexander's early work centered on the development of metacognition in gifted children, which eventually morphed into a focus on the development of young children's interests, motivation, and expertise.
Alexander began her academic career as an assistant professor at Indiana University where she stayed for over 23 years, developing long-term research partnerships funded by the National Science Foundation and the Noyce Foundation. While there, she served as the executive associate dean of the School of Education and as chair of the Department of Counseling and Educational Psychology. In 2015, Alexander was named the sixth dean of Texas A&M University's College of Education and Human Development. She is also the Reta Haynes Dean's Endowed Chair and a professor in the Department of Educational Psychology.
Alexander brought her passion for education to Texas A&M, demonstrating a strong track record of innovative and collaborative academic program development, support for timely undergraduate graduation rates, research support for faculty, and fundraising for the future of the College. During her time as dean, external funding for new grants grew from $14 million per year to $40 million per year, and she raised $25 million for the capital campaign, including the establishment of a $6 million endowed dean's chair. Additionally, Alexander helped create a proposal to join a philanthropic scholarship initiative for future teachers, which has awarded 25 students a full-ride to Texas A&M.
Alexander and her husband Blair have two children, Austin and Chase. They currently live in College Station, Texas.
Outstanding Service Award
Honoring individuals who demonstrate outstanding and continued dedication in service or philanthropy to the Mary Frances Early College of Education.
Carl Glickman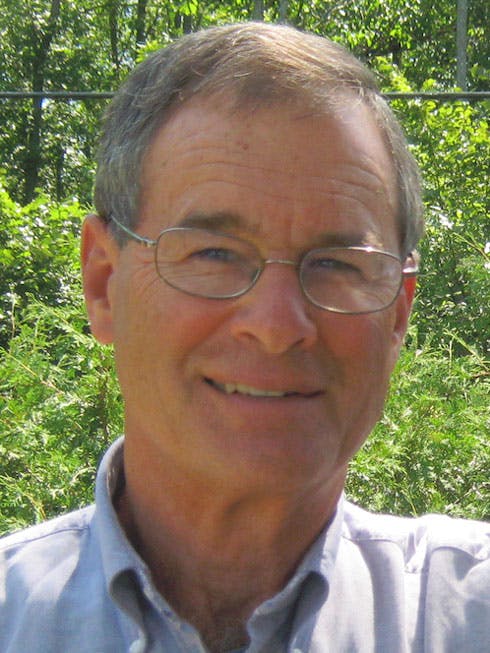 Carl Glickman is a professor emeritus of education who joined the faculty at the University of Georgia in 1979 where he founded the Georgia League of Professional Schools, a nationally validated network of K-12 schools devoted to the democratic learning of all students.
His many honors include a university professorship, UGA's Faculty Career Award, the John Dewey Award, and the Alumni Lifetime Achievement Award from his alma mater, Colby College, for his contributions to education. During his time at UGA, Glickman was chosen by students as the faculty member who "most contributed to their lives, inside and outside the classroom." Upon his retirement, faculty in the Mary Frances Early College of Education named their annual Faculty Excellence Award in his honor.
Over the years, Glickman authored 16 books on school leadership, supervision, democracy, and the moral imperative of public education, two of which were named outstanding books of the year by the National Education Library Association. He will be releasing two books to be published this year, one co-authored with Rebecca Burns titled "The New Leadership for Learning: Helping Teachers to Succeed" and the second co-authored with Ian Mette titled "The Essential Renewal of America's schools: A Leadership Guide for Democratizing Schools from the Inside Out." All of his professional papers are archived at UGA's Hargrett Rare Book and Manuscript Library.
Glickman has served on the Boards of the National Campaign for the Civic Mission of Schools, Kids Voting U.S.A., the National Commission for Service-Learning, the Foxfire Foundation, and the Forum for Education and Democracy. Additionally, he served as a senior consultant on educational policy to several Georgia governors and U.S. presidential candidates.
Recently, Glickman and his wife Sara, a former Clarke County middle school teacher, established a significant endowment to the College of Education called The Glickman Challenge Project-Based Learning Grant, to support faculty collaborating with school-based practitioners to improve active learning in schools with a high percentage of low-income students.