Examining social justice through theory and education
Briana Bivens, a third-year doctoral student, works in the Mary Frances Early College of Education's Office of Diversity, Equity and Inclusion and advocates for local groups through community organizing.
Major: Doctoral degree in educational theory and practice (critical studies)
Certificates: Women's studies and diversity, equity and inclusion certificates
Graduation: May 2021
Hometown: Orlando, Florida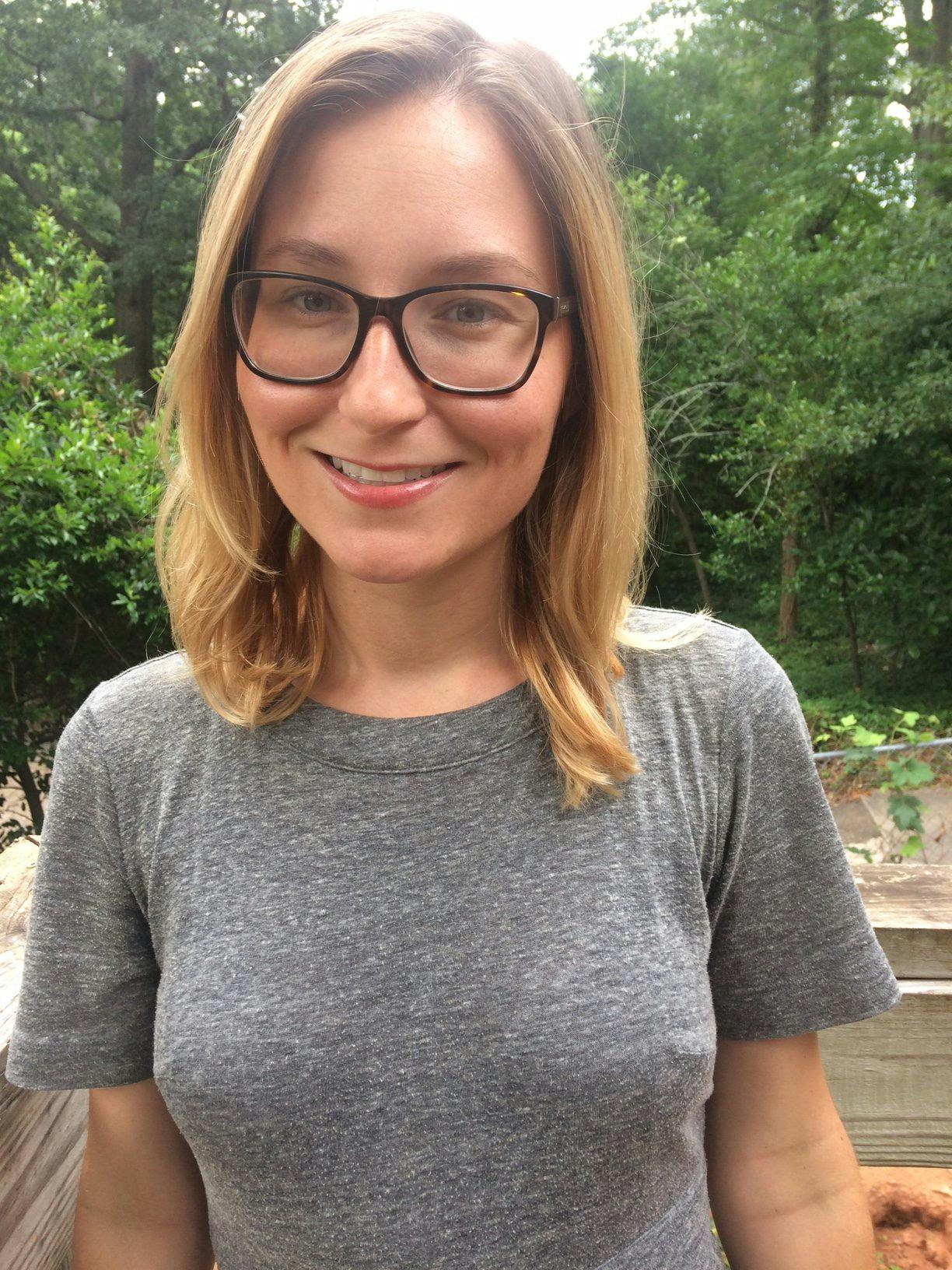 Why did you choose to attend UGA?
I grew up in Florida and went to the University of Florida for my undergraduate degree. I knew I wanted to go to grad school. When I was looking at schools to start my master's degree, I knew educational policy was something I was interested in. There were only a handful of programs in the region that did master's degrees in that area, and the University of Georgia was one of them. My dad was living in Georgia at the time as well, so honestly my decision was due to the in-state tuition coupled with the fact that my master's program was offered at UGA.
What inspired you to major in your field?
It has changed over the years. During my master's program, I got involved in community organizing here in Athens. I was organizing for mostly local level policy change to advance equity and justice and was interested in how we think and learn with the community to create positive change. But also, the adult education that happens in community organizing settings every day is really powerful and important. In short, I'd say my community organizing was what got me into educational theory and practice, so now I can use theory to help explain what's going on in the world and do something about it to make it a little more just.
What organizations have you been involved with around Athens?
I stepped back from all of my organizing commitments last year since I wanted to focus on finishing my Ph.D., but before that, I was involved in Athens for Everyone, which is a grassroots political activism organization working specifically for economic, social, and racial justice through local policy advocacy. I've also worked with organizations like the Economic Justice Coalition where I still sit on the board of directors and the Athens-Clarke Country Democratic Committee.
What do you do in your free time?
I feel like I'm privileged to have some more free time since I'm not able to show up to work or class. I've been hiking a little bit, camping occasionally, and love reading fiction books. I've been reading more science fiction stuff, and I recommend reading the "Children of Blood and Bone" by Tomi Adeyemi, which is an afro-futurist novel trilogy. I've read the first two books, and they are spectacular.
If money was not an issue, what would you do?
Right now, I want to live in a mountain home in the western U.S. like Colorado or Oregon and not have to work very much. I could tend to a garden and grow my food and spend lots of time outdoors with my dogs.
What are your plans after graduation?
I'm keeping my options open now due to the current state of the job market. But I'm going to be looking for academic jobs as a tenure track professor in an educational theory department or a social justice education department. If that doesn't work out, I'm very interested in continuing my work in nonprofit or local government.
What extracurricular activities are you involved in at UGA?
I am a graduate assistant for the Office of Diversity, Equity and Inclusion and through that experience, I have been fortunate to meet lots of folks in the College of Education and facilitate workshops. We host an ally and community-building workshop for students, faculty, and staff, which I helped design. I also facilitate an exploring white privilege group in the College that's designed to build the anti-racist capacities of well-meaning white folks who want to contribute to racial justice work without taking over.
What is one UGA experience that you will always remember?
Honestly, my whole experience working the last three years in the Office of Diversity, Equity and Inclusion is something I will always remember. Anneliese Singh, my supervisor in the office, is the most supportive, amazing supervisor and mentor I've ever had. I feel so lucky to work with the other folks in that office. The graduate students and the work study students are just so brilliant, and we all got along so well. I've learned so much through this experience and feel so nurtured by the community in that office. I would say it's been a transformative experience.