Meet a #MFECOEgreatgrad: Kayla Flanagan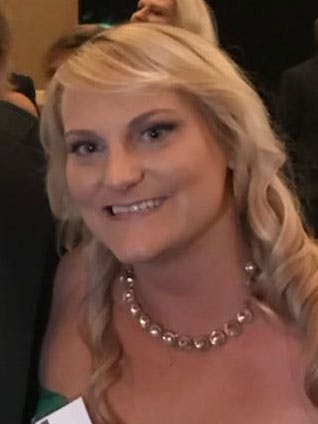 Kayla Flanagan will graduate with her Ph.D. in science education this spring and continue her work as a program coordinator in the Mary Frances Early College of Education's Office of Information Technology. Growing up near the beaches in South Florida, Flanagan's passion for science began at a young age and her love for the ocean has since developed into an interest in educational video games.
"My research is on using video games to teach students science," Flanagan said. "I worked on a project with Georgia Hodges where we designed a series of educational games to teach human body systems to kids. I have a big interest in games."
Flanagan's dream job doesn't have an exact title. She wants to combine her love for teaching with the research she conducted during her time as a doctoral student.
"I definitely have a passion for teaching, and I also still want to do research—whether that's partnering with people at a university or in K-12 education," Flanagan said. "I think it'd be cool to involve my students in research and then hopefully get them excited about the sciences."
During her time in the College, Flanagan received invaluable support from her mentors.
"I have always been happy, and I feel well balanced," Flanagan said. "My mentors have been just incredible, and they've helped me navigate through not only what it means to be a scholar, but also how to be a well-rounded person."