Assistant professor named USG Chancellor's Learning Scholar
Jill Stefaniak, an assistant professor in the Mary Frances Early College of Education's department of career and information studies, was recently selected to join the University System of Georgia (USG) Chancellor's Learning Scholars. The fellowship began on Sept. 21 and lasts two years.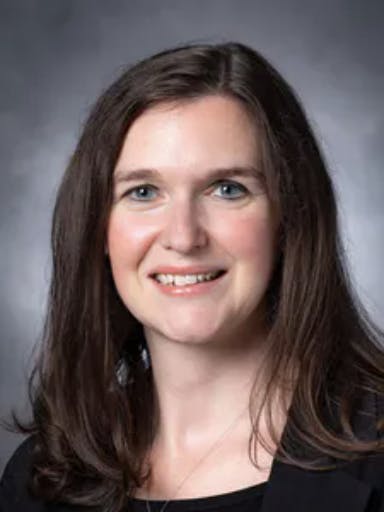 The Chancellor's Learning Scholars serve as facilitators for USG Faculty Learning Communities (FLC), which provide faculty and staff the opportunity to enhance their understanding of topics related to teaching and learning. Scholars receive extensive support and training with teams of experts from USG's Centers for Teaching and Learning. These workshops allow participants to focus on course enrichment strategies, such as interactive lectures, inclusive pedagogies and integrated course designs.
"I'm really excited to collaborate with my fellow faculty to identify opportunities to design and integrate instructional solutions that are conducive to our learning audiences' needs and provide opportunities for students to engage in authentic learning regardless of delivery platform," Stefaniak said.
Her areas of expertise include human performance technology, instructional design, needs assessment and medical education. Stefaniak previously participated in the 2019-2020 Service-Learning Fellows program, in which she conducted a service-learning project with a graduate e-learning and assessment course.