A time for self-discovery
DeLauren Olivia Davis' purpose in life is to serve others.
As an undergraduate student at the College of William & Mary in Virginia, she fell in love with supporting students outside of the classroom. After holding several positions on campus in leadership and residence life, she realized—with the help of her many mentors—that college student affairs administration was a legitimate field.
"Nobody at the age of 5 says I want to be a student affairs administration professional," she says. "So, my mentors explained to me more about the field and that my purpose in life is to serve other people. And that's what the field is about—serving other people and helping them grow and develop."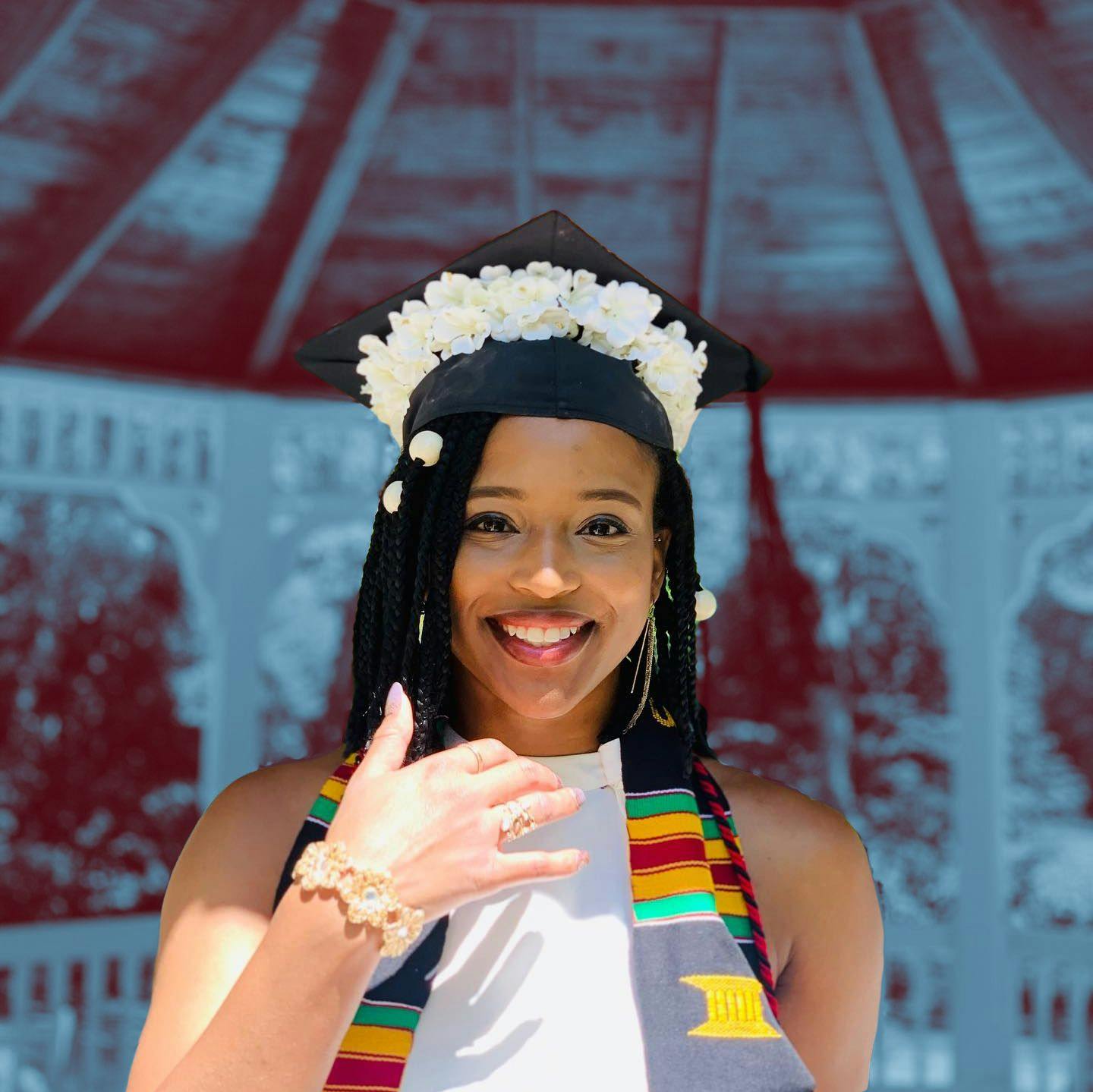 While researching graduate schools to attend, Davis (M.Ed. '20) based her choice on three program highlights: a strong foundation in theory and philosophy, ample opportunities for practical experience, and a graduate assistantship to help with the cost of tuition. The Mary Frances Early College of Education's Department of Counseling and Human Development Services at UGA offered all three.
Almost immediately, Davis found herself immersed in what she loves most—helping a diverse group of students succeed. During spring semester of her first year at UGA, she completed her practicum at the University of North Georgia's Gainesville campus, where she worked closely with the Division of Student Affairs to help launch the university's first health expo event for students.
That same year, she coordinated a summer bridge program at North Carolina Central University, a historically Black college in Durham, North Carolina. The program, which supports first-generation students, offers incoming freshman the opportunity to take three college courses during the summer to help them transition and acclimate to life on campus.
"Working with students is fun, and it opens you up to meeting so many people with different stories," says Davis. "And that's what it's really about—diversity is about the differences, but it's also about being able to relate and see the similarities in people's stories as well."
At UGA, Davis served as an advisor for several student organizations on campus, including the Pamoja Dance Company, the Black Educational Support Team, the Multiracial Student Organization, and UGA's chapter of the NAACP. As a mentor and advisor, she worked closely with each organization's leadership team to develop internal and external programming focused on multiculturalism and leadership development.
While her plans after graduation were disrupted by COVID-19, Davis is thankful for the lessons the pandemic taught her. During the stay-at-home orders, she fell back in love with dancing and discovered that programming can take on a variety of forms outside of traditional in-person events.
"With COVID-19, I got to start dancing again, and I got to start teaching workshops virtually," says Davis, whose favorite genres of dance include West African, Zulu, and step dance. "You can take a completely different approach to programming that you never thought fit your profession before. COVID-19 taught me that I'm skilled in a lot of different ways, and that I never thought to bring my full self to the profession. I never really thought that my performing arts background would be so central to my profession and me as a professional, but it really is because it's a part of me."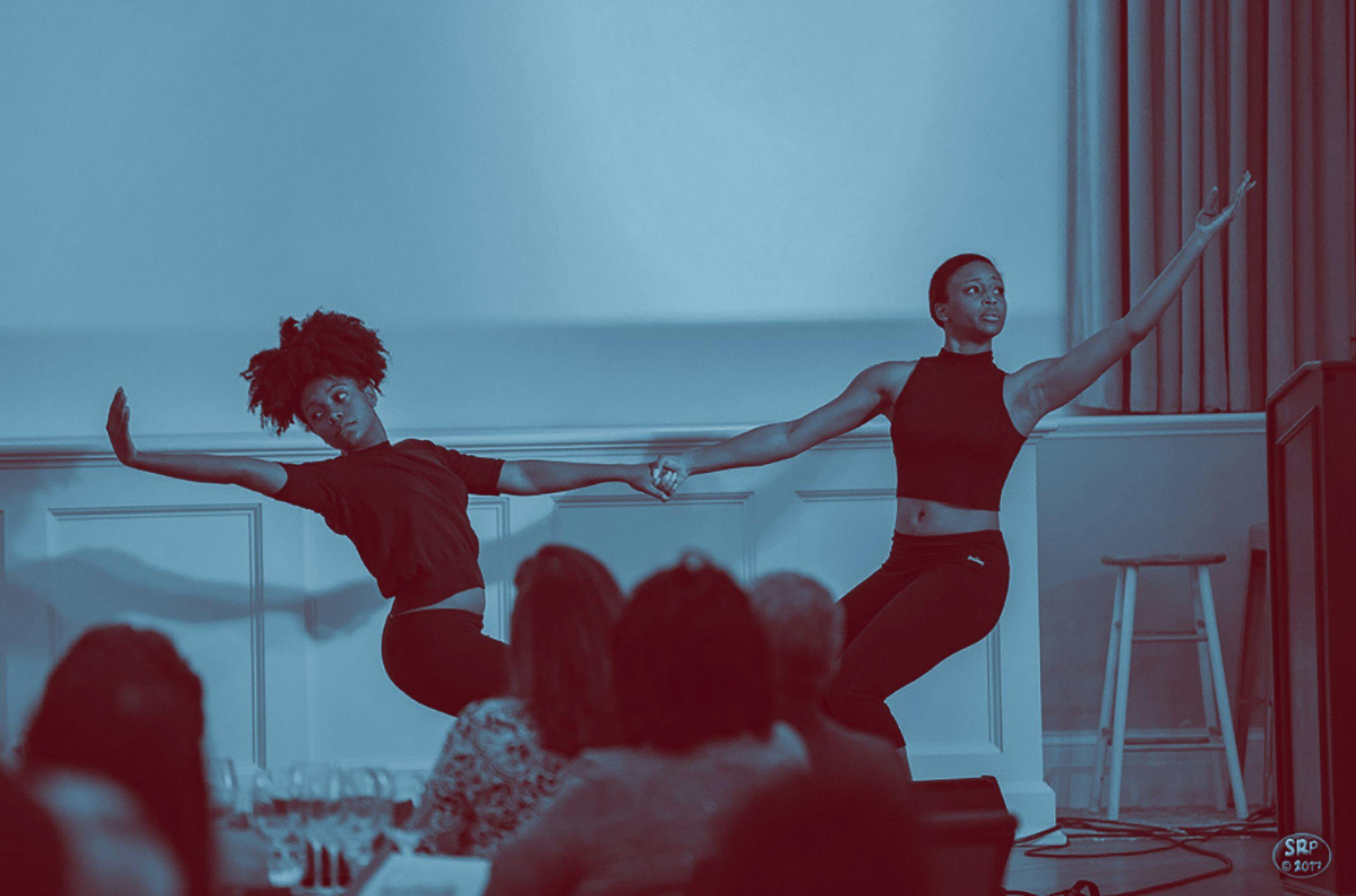 A change of plans
During spring break of 2019, Davis found herself in the epicenter of the coronavirus pandemic.
While on vacation in the United Kingdom, she booked a flight immediately back to the U.S. after hearing news of a possible travel ban. Because economy tickets were sold out, she had to purchase premium-priced tickets back to Georgia as cases skyrocketed both nationally and internationally.
When UGA classes moved online for the remainder of the semester, Davis drove back home to Virginia to be with her family. But before leaving, she had to get an oil change for her car so it'd be ready for the eight-hour drive and pack up her apartment despite being unable to break her lease early—all of which added to her financial stress.
"Not being able to break my lease for four months was the big kicker," says Davis, who received her master's degree in college student affairs administration from the College of Education last May. "All of these economic stressors on top of the distress of not graduating the way I thought I would be was hard, especially since I was expecting to have a smooth transition from my graduate assistantship to a full-time job."
After several weeks back home, Davis received an email from the Bursar's Office and felt an immense sense of relief when she discovered she had received a scholarship from the College of Education General Scholarship Fund through the Graduate Student Emergency Fund program, which provides financial assistance to graduate students who, due to circumstances beyond their control, have suffered a temporary crisis.
Thanks to the scholarship, Davis could focus on graduating and completing her studies rather than taking out a loan or working a part-time job to alleviate her financial needs.
"I think all of this has taught me what's really important in life," says Davis. "Whenever you have a plan, anything can change it, and you have to be solid in knowing who you are and what you want to do no matter what the circumstances are. I'm extremely grateful not only for the scholarship, but for the experiences that UGA and the College of Education afforded me."