Innovative teaching: Assistant professor uses digital tools to create collaborative workspace
When classes resumed this fall, Andrew Jackson, an assistant professor in the department of career and information studies, made it a priority to ensure all of his students—whether they were attending class in-person or remotely—remained engaged in collaborative discussions.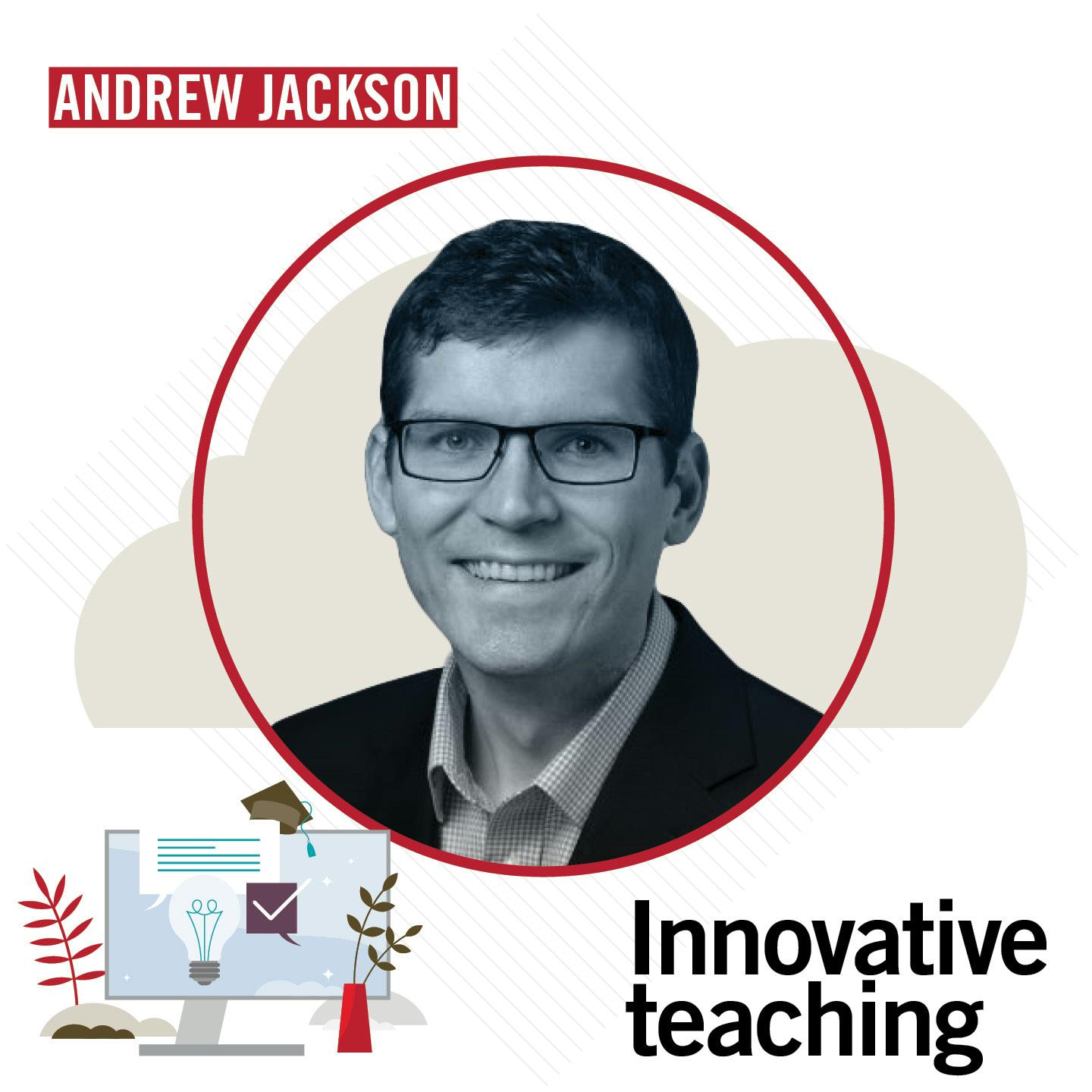 "Classroom discussion is typically a big part of my instruction, especially in an introductory, graduate-level course like Introduction to Qualitative Research where students are exploring new concepts," said Jackson. "I've added a few tools to facilitate class discussion and collaboration, which complement our Zoom meetings well."
To encourage student engagement, Jackson uses a variety of digital tools, such as Slido, a free-for-education polling software, and MURAL, a collaborative workspace that allows users to post sticky notes, text, drawings and more onto a single platform. He uses these tools not only to pose questions and test students' understanding of pre-class materials, but also to help them brainstorm new ideas.
By treating MURAL as a virtual whiteboard, students can share and connect their ideas by arranging and rearranging sticky notes into different groups. While they can't be gathered around a board in person, Jackson believes that using this tool helps students develop a shared understanding of the subject matter.
Recently, his students completed a class-wide concept map to identify key ideas from their assigned readings.
"I asked students to fill out a matrix to describe and contrast the key ideas of various approaches," he said. "I created a table with each approach across the top and the main details needed down the side. Students worked together to complete the information by adding their own thoughts in the shared workspace."