Innovative teaching: Associate professor creates a virtual safe space
As COVID-19 spreads around the world, public health officials are calling for fewer public gatherings to reduce the spread of illness, forcing many students out of classrooms.
When Jori N. Hall, an associate professor in the Mary Frances Early College of Education's department of lifelong education, administration and policy, attended the College's Innovation in Teaching and Technology Academy last spring, she saw the opportunities virtual reality could provide to graduate students.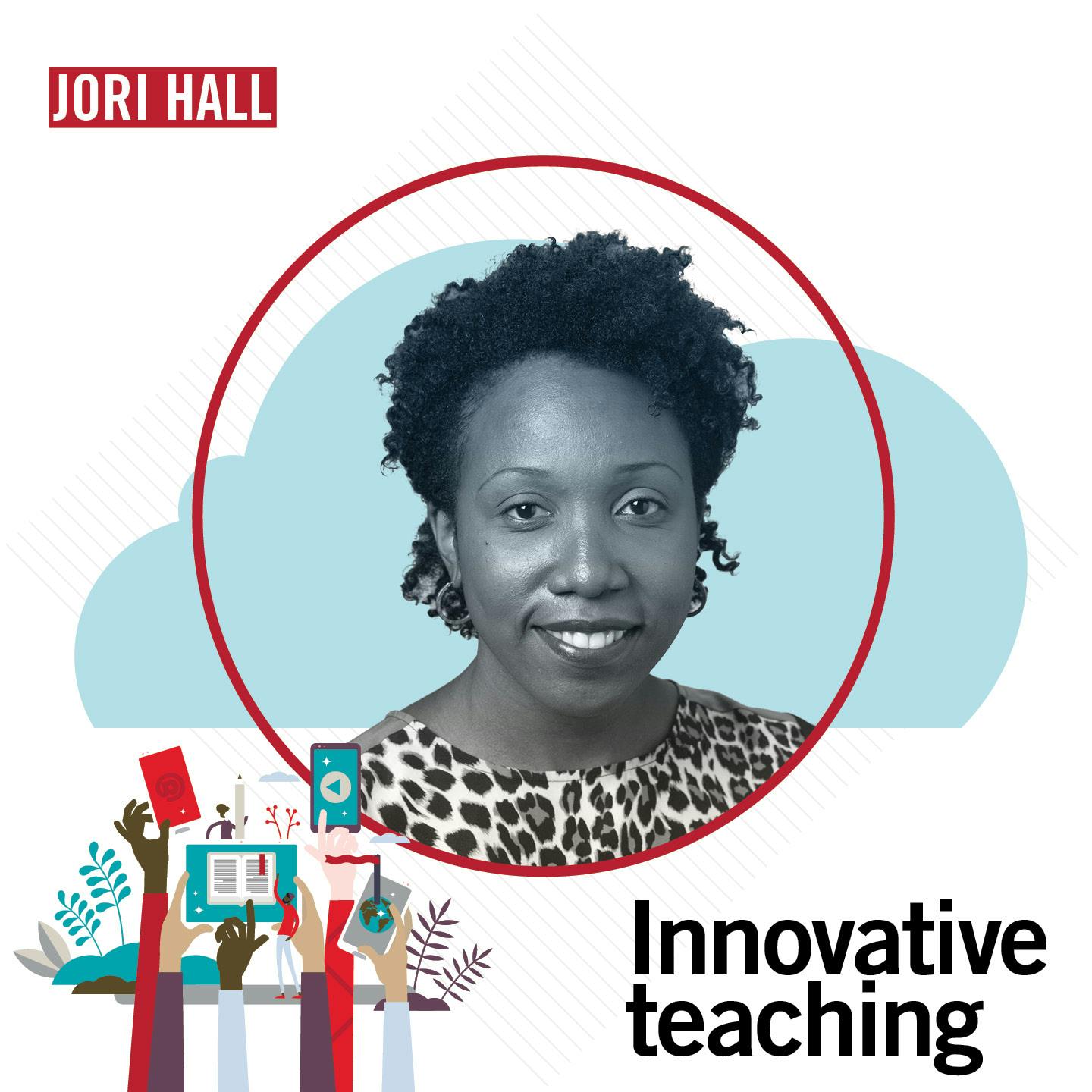 "Not being physically together in a traditional classroom can make it difficult for graduate students to complete group projects and establish a sense of community with other class participants," she said.
Using a virtual hosting site and avatars, Hall aims to create a safe meeting space. This semester, she was approved by the Institutional Review Board (IRB) to explore online tools and the extent to which avatar-based meetings in combination with online tools—including discussion boards and Zoom—afford students collaborative learning experiences and a sense of community.
After receiving IRB approval, Hall opened her virtual world for office hours. The virtual space allows students in her graduate classes the opportunity to design their avatars.
"We look at each other as the avatars we selected," she said. "In terms of identity construction and communication, it's interesting to think about what happens if we don't see each other as we are in the real world."
According to Hall, marginalized communities often feel unwelcome or unsafe. "I thought maybe a virtual world could provide safety," said Hall, who has studied marginalized communities for more than a decade. "I felt this could be a place to provide comfort and safety in terms of being marginalized, but also because of COVID-19."