Meet UGA's Homecoming Queen: A future physical therapist
Jasmine Gresham, a third-year health and physical education major in the Mary Frances Early College of Education, is the University of Georgia's 2020 Homecoming Queen.
Major: Health and physical education
Minor: Exercise and sport science
Graduation: May 2022
Hometown: Stockbridge, Georgia
Why did you choose to attend UGA?
At first, UGA was not my top priority. But I applied for early admissions and was accepted to the University and the honors program. I attended the UGA campus tour, and everyone was so friendly! The campus was beautiful, and the people cared about maintaining a balance of studying and social life, which I need.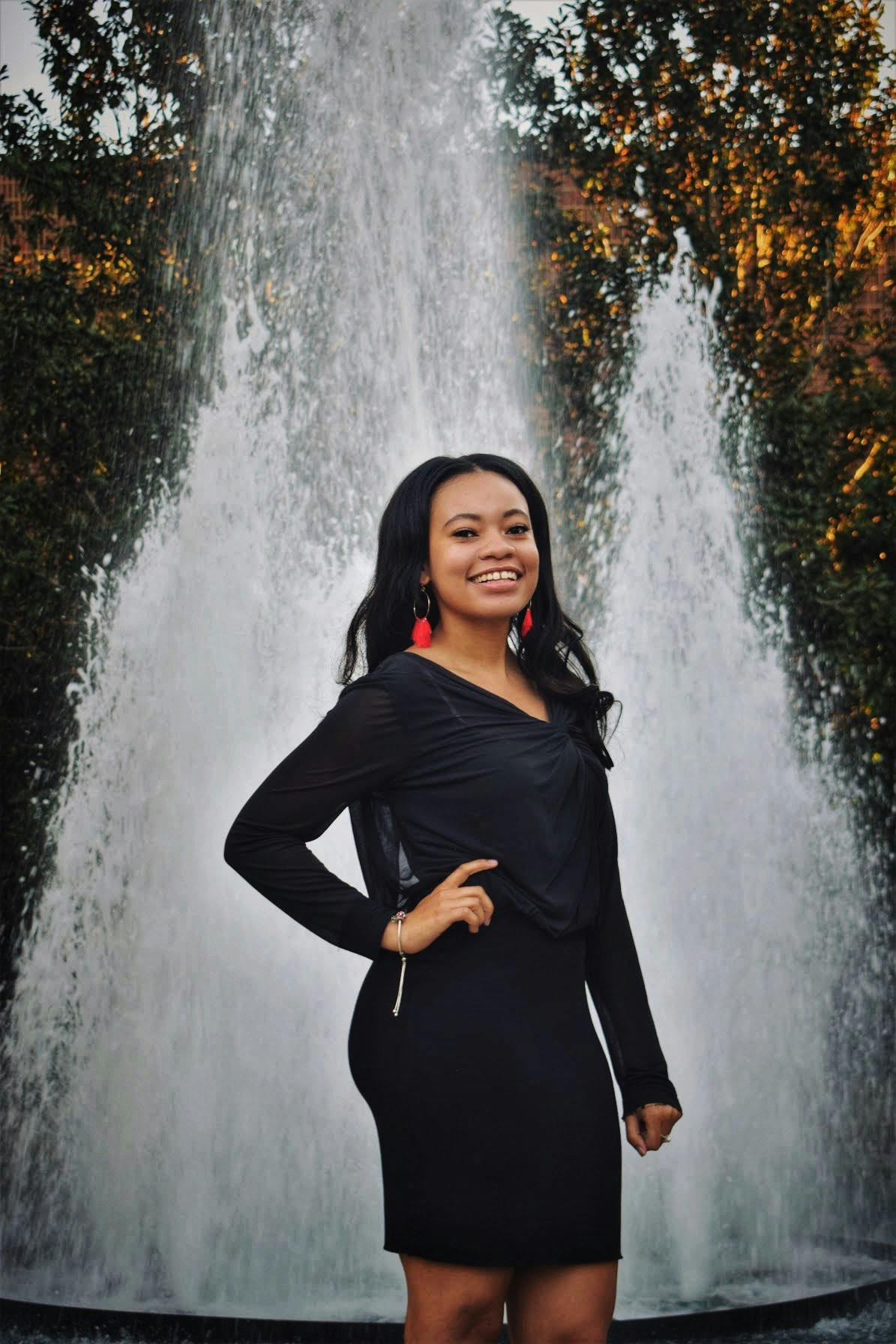 What inspired you to major in your field?
I wanted a major that was kinesiology-based since I plan to pursue physical therapy after graduation. I'm not on the teaching certification track, but I get lots of hands-on experience in teaching. Through this teaching experience, I found I really enjoy children! This major provided a lot of practicality for me as far as pursuing opportunities after graduation while completing the major.
What do you do when you have free time?
Due to COVID-19, I've been very into Netflix and finding pockets of happiness. The world is full of anxiety right now, and I'm just trying to find an escape from reality. I do have a very small group of friends I hang out with safely, but it's been tough. I am a resident assistant at Myers Hall, so you can often find me sitting on the Myers Quad drinking coffee. I also love watching musicals—I was involved in theatre throughout high school.
If money was not an issue, what would you do?
First, I would take care of my parents—I'd buy my mother a new car and purchase both of my parents a new home. Second, I'd pay off my student loans. Then, I'd save money to travel to Australia. A lot of my family lives in Australia, and I'd love to spend time with them. Lastly, I'd donate a large amount of money to a sustainable charity, such as mental health awareness and/or therapy for Black youth and people of color.
What are your plans after graduation?
After graduation, I plan to take a gap year. During this time, I hope to work as a physical therapy technician at a hospital or visit my family in Australia. Also, I really want to put aside time to learn Spanish! Spanish is the second most spoken language in America and when I am a physical therapist, I want to be as accessible to as many people as possible. After my gap year, I hope to attend physical therapy school outside of Georgia.
What extracurricular activities are you involved in?
I'm a student ambassador in the Mary Frances Early College of Education and a resident assistant at Myers Hall. Additionally, I'm a member of UGA's Student Alumni Council.
If you knew you could not fail at something, what would you do?
If I knew I couldn't fail, I'd play the lottery! Then, I could do all the things stated above if money was not an issue.
What is one UGA experience you will always remember?
One UGA experience that I will always remember is the moment it was announced that I had won Homecoming Queen. It felt like everything was happening in slow motion, but really fast all at once. I felt so humbled, privileged, grateful and loved. It was almost overwhelming, but a great reminder that I surround myself with amazing people and how lucky I am to have such a quality support system. Additionally, as a Black woman, I felt incredibly honored to win the first year after our College was named for Mary Frances Early, the first Black graduate of UGA. I hope that one day I can tell her that I would not have been able to get this honor without her sacrifices.