College's online master's programs ranked fourth overall by U.S. News and World Report
The quality of the University of Georgia's online degree programs has been recognized with several top 10 rankings from U.S. News and World Report.
"Whether in-person or online, the University of Georgia provides students with outstanding learning experiences that prepare them for success after graduation," said S. Jack Hu, the university's senior vice president for academic affairs and provost. "These latest rankings are another indication of the national reputation of our faculty and programs."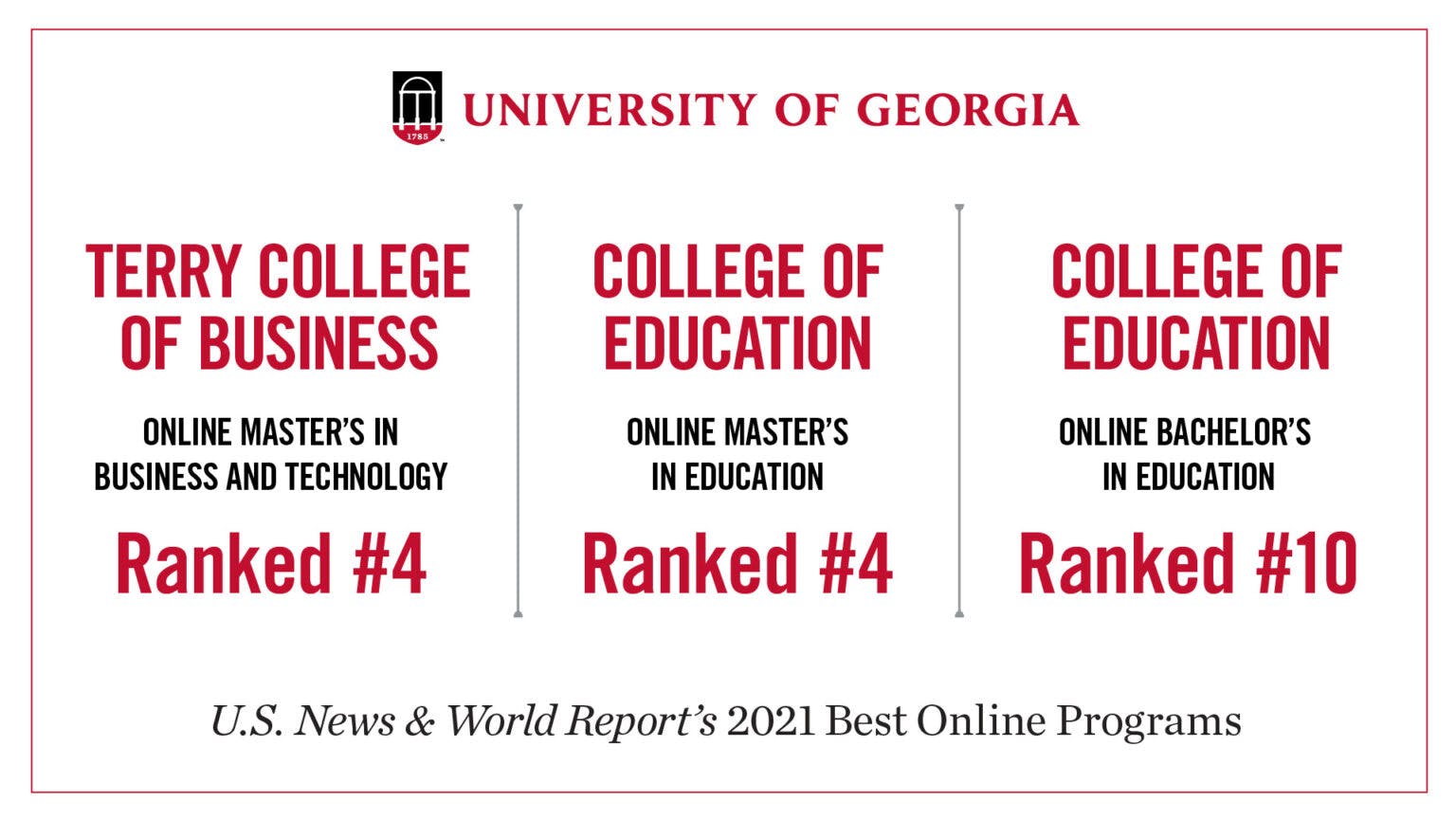 At the master's level, the Mary Frances Early College of Education's programs ranked fourth overall, marking the college's third consecutive year in the top 5. The college's program in instructional design and development is ranked fourth and the educational administration and supervision program is ranked ninth in the nation. The online bachelor's degree in special education moved up one spot this year to No. 10.
In the Terry College of Business, the online master's program in business and technology was ranked No. 4 in the non-MBA category. Like other online programs offered by UGA, it is designed with the needs of working professionals in mind to help individuals advance their careers while also contributing to the workforce needs of Georgia.
"Over the last several years, UGA Online has developed and launched exemplary programming thanks to our esteemed faculty and talented support teams," said Rahul Shrivastav, vice president for instruction. "We will continue to grow our online offerings to meet the pressing demands for accessible programs in Georgia and beyond."