Assistant professor receives Deal Center grant
Hannah Krimm, an assistant professor in the College's Department of Communication Sciences and Special Education, received one of four $50,000 grants from the Sandra Dunagan Deal Center for Early Language and Literacy.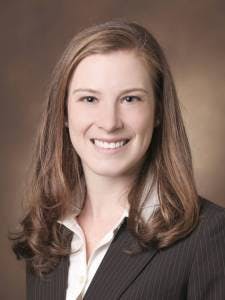 The grant, titled "Research Grant Initiative for Implementation Research to Improve Early Language and Literacy Outcomes," funds studies in early language and literacy for children from birth to age eight at University System of Georgia institutions.
Krimm's study, under the University of Georgia Research Foundation, Inc., is called "Language Use During Face-to-Face and Virtual Shared Book Reading" and will run through Dec. 31.
"I'm honored to receive this grant and I'm looking forward to partnering with local teachers to complete the project," Krimm said.
The studies allow community organizations, the education sector, and children to safely realize the benefits of early language and literacy and sustain these benefits during and post-pandemic.
Read more about the Deal Center on its website.