Luft elected president of National Science Teaching Association
Julie Luft, Athletic Association Professor of Science Education and Distinguished Research Professor in the College's Department of Mathematics, Science, and Social Studies Education, was recently elected president of the National Science Teaching Association.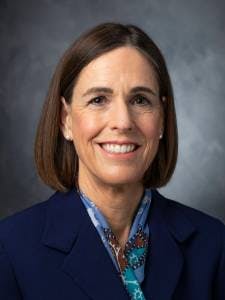 "I am honored to lead an organization dedicated to science teachers and science education. This organization was essential to me when I was a science teacher," Luft said. "It was a resource for sound science instruction and an organization that gave me confidence to engage in inquiry instruction. As an academic, I have found NSTA to be progressive in connecting research and practice, and this will be a focal point of my work in NSTA in the years to come."
NSTA serves science educators and professionals with a goal of providing resources and professional development opportunities for its 40,000 members. Luft will become president-elect in June and begin as president in 2023.
"I am looking forward to being a voice and advocate for science teachers and the science teaching profession. I really hope that I can bring new connections and build new bridges in order to ensure that NSTA can continue its remarkable work on behalf of all science teachers," she said.
Read more about the NSTA on its website.