Two College alumni named to UGA's 2022 40 Under 40 Class
Two alumni of the Mary Frances Early College of Education were recently named to the University of Georgia's 40 Under 40 Class of 2022. The program celebrates the personal, professional and philanthropic achievements of UGA graduates who are under the age of 40.
This year, the College's honorees are Kenneth Johnson, Jr. (B.S.Ed. '05, Ph.D. '24), co-director of the Governor's School Leadership Academy (GOSA), and Andrew Rasmussen (B.B.A. '05, M.Ed. '09), owner and advisor of Rasmussen Wealth Management.
Both honorees exemplify leadership in their industries and communities and uphold the Pillars of the Arch, which are wisdom, justice and moderation.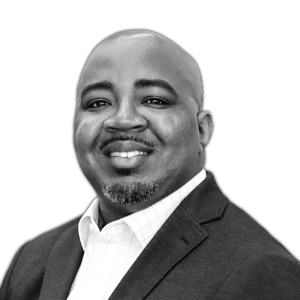 Johnson, who received his bachelor's degree in social studies education from the College of Education, is co-director of GOSA in the Governor's Office of Student Achievement. The academy provides statewide leadership preparation and support designed to develop school leaders across Georgia.
"It is a tremendous honor to be recognized as a member of the 40 Under 40 Class of 2022," said Johnson. "Education is one of those fields where one is driven most by the prospect of impacting the lives of others more than the lure of accolades or earning potential. So, to be recognized for work that I believe is a 'passion project' is a bit surreal."
Prior to joining GOSA, Johnson served as a high school social studies teacher and a program coordinator for the international baccalaureate diploma program. Later, he served as a principal at Meadowbrook Elementary School and then dean of the Early College, an intervention strategy for students who may not be well served by traditional high schools. Johnson is currently pursuing a doctoral degree in educational administration and policy in the College of Education.
"To represent the Mary Frances Early College of Education and to be the only K-12 educator in this year's class makes this selection that much sweeter," he added. "As a third-generation educator and the husband of an educator, I have a great sense of pride in representing not only the profession but also my family."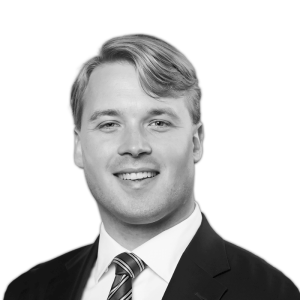 Rasmussen, who received his master's degree in college student affairs administration from the College of Education, is the owner and advisor of Rasmussen Wealth Management. After earning his M.Ed. in 2009, he worked in higher education for one year as a full-time professional before starting his financial planning business in 2010.
Today, Rasmussen runs both a local and a national practice, specializing in work with business owners, physicians, executives and professionals. He helps clients with comprehensive financial planning in managing wealth, mitigating risks and minimizing taxes.
"UGA has such a special place in my heart and to make 40 Under 40 is a fun surprise that kind of came out of nowhere," said Rasmussen. "So many old friends, some of whom I haven't spoken with in a long time, have reached out with very kind well-wishes. A good reminder of how deep and important the friendships you develop at UGA are."
Johnson and Rasmussen will be recognized during the 12th annual 40 Under 40 Awards Luncheon on Sept. 9 in the Tate Student Center on UGA's campus.