A shared experience
Emma Moore (M.S. '22) lives with hearing loss in a hearing world.
Because she experienced things differently than most, Moore didn't know anyone with firsthand knowledge of her condition to turn to for advice. In fact, she'd never met another person with hearing loss until she attended a free aural rehabilitation group at the University of Georgia.
While there, she met Katie Tran (B.S. '24), a pre-med student majoring in biology, who was born with bilateral hearing loss and shared a similar experience to Moore—she had only met one other person her age with hearing loss.
"I remember walking in for the first time and meeting the friendliest staff from UGA's Speech and Hearing Clinic and fellow students who have hearing loss," said Tran, who—along with Moore—discovered the group through UGA's Disability Resource Center. "We talked about personal preferences, instances of miscommunication, inconveniences and asked each other questions along the way. It was so nice to be instantly connected and to talk about phenomena that honestly no one else can understand."
Forming a community
Moore and Tran are just two in a growing group of people who have found community as part of the UGA Speech and Hearing Clinic's Hangin' and Hearing group.
Created and facilitated by clinic audiologist Kerry Cohen, the group meets on the first Friday of each month in Aderhold Hall and is open to anybody in the community with hearing loss, along with people who want to learn more about hearing aids and hearing-related topics, including pre-med students who want to specialize in hearing, health and allied health professionals, teachers and more.
"My hope is that those with hearing loss gain a greater sense of community through the group and its supportive environment," said Cohen. "Those with hearing loss have better outcomes with hearing improvement strategies, and the group in general provides helpful information regarding hearing and hearing-related topics."
Despite coming from different backgrounds, group members bond over their shared experiences by discussing strategies to improve communication as well as a range of other topics. According to Cohen, research shows that those who participate in these groups generally have a better experience with their hearing aids than those who just receive their hearing aids with no group participation.
"Maybe people take more interest and ownership of these devices," said Cohen. "Some people have a grandma who wears hearing aids, but especially for students, it's good to find someone else their age who is kind of going through the same thing at the same time. This form of outreach goes beyond just showing people how to use their hearing aids. This is a way to further support the community."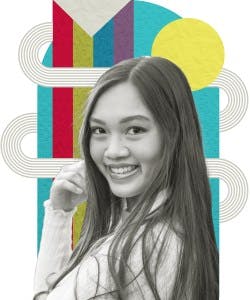 Using tips to adapt
Mask-wearing during the pandemic created a host of new problems for people with hearing loss, as many rely on lip-reading and facial expressions to communicate.
"During the mask era of COVID, I began to struggle with communication since I rely on lip-reading," said Moore. "I started therapy with a therapist who also had hearing loss to learn more tips on how to better communicate with people wearing masks and more about hearing loss in general since I was not born with my hearing loss—it has progressed over time."
As the cost of Moore's therapy increased over time, she jumped on the opportunity to attend the free service support group at UGA where she could meet others with hearing loss and speak with an audiologist outside of appointments.
Hangin' and Hearing covers numerous topics during discussions, including:
Communication tips in restaurants and group meetings
Communication tips for friends and family members
Hearing conservation strategies
Auditory training exercises
Understanding hearing loss
Understanding types of hearing loss
Learning advanced technology in hearing aids
Self-advocacy techniques
Impact of music on hearing and the brain
Other ear and hearing issues including tinnitus, hyperacusis and fall prevention
"I learned the importance of always wearing my hearing aids," said Moore. "I didn't start wearing hearing aids until college, but even when I got them, I only wore them for class. Over time, I started to wear them more, but I would still take them out if I was studying or trying to relax. Now, I know that I should wear them for the whole day to help keep my ears stimulated."
While learning how to optimize hearing aids and communicating effectively in a variety of settings helped both Moore and Tran adapt during the pandemic, it's the friendships they've developed through the group that have made the greatest impact on their lives.
"It is so nice to have friends who I can talk to about hearing loss because knowing about hearing loss is so different from having hearing loss," said Tran. "Before this, I would only really talk to my audiologist about my condition."