The Collective Argumentation and Learning Coding (CALC) Project
Project Overview
The Collective Argumentation and Learning Coding (CALC) project is a collaboration between faculty in the Mary Frances Early College of Education and the College of Engineering.
Elementary school teachers impact student motivation to pursue STEM fields of study and careers and are being increasingly asked to emphasize key STEM content areas such as computer science in their teaching. The CALC project, funded by NSF, designed a practice that elementary school teachers can use to integrate the teaching of coding with the standard practices already used to teach mathematics, science, and other curriculum content.
The project also developed a model course that prepares teachers to educate students in interdisciplinary, holistic ways to learn mathematics, science, and coding and equips them to guide students through reasoning processes while learning to code.
Course Overview
Using Collective Argumentation to Integrate Robotics and Computer Programming into Everyday Curriculum
This course was originally designed as an elective for elementary education majors, but middle school and high school teachers, particularly those with mathematics, science, technology, or workforce education emphases, have benefited from the version that is currently being offered. Content related to robotics systems and programming are appropriate for use in STEM instruction, and the course provides teachers with expertise and the background to select, implement, and assess the impact of learning activities using robotics.
The course covers all aspects of robotics needed by teachers including evaluation and selection of equipment, programming, integrating robotics activities into existing curriculum, and managing hands-on robotics activities in classroom settings. Even though the focus is on learning activities that support STEM instruction, standards and instruction related to English language arts, social studies, and other humanities content areas are included in curriculum development activities.
Course Materials
These materials are designed for teachers or teacher educators to support professional development initiatives and to implement and integrate robotics and coding into the general curriculum.
Publications and Research
Conner, A., Crawford, B. A., Foutz, T., Hill, R. B., Jackson, D. F., Kim, C., & Thompson, S. A. (2020). Argumentation in primary grades STEM instruction: Examining teachers' beliefs and practices in the USA. In J. Anderson & Y. Li (Ed.S..), Integrated approaches to STEM education: An international perspective (pp. 427–446). Springer International Publishing. https://doi.org/10.1007/978-3-030-52229-2_23
Foutz, T. L. (2018). Collaborative argumentation as a learning strategy to improve student performance in engineering statics: A pilot study. American Journal of Engineering Education (AJEE), 9(1), 11–22. https://doi.org/10.19030/ajee.v9i1.10185
Foster, J., Gillespie Schneider, J., Franco, L., Zhuang, Y., Crawford, B., & Conner, A. (2022). Categorizing classroom-based argumentation in elementary STEM lessons: Applying Walton's types of argument dialogue. Journal of Research in STEM Education, 8(2), 79–110. https://doi.org/10.51355/jstem.2022.125
Kim, C., Gleasman, C., Boz, T., Park, H., & Foutz, T. (2022). Learning to teach coding through argumentation. Computers and Education Open, 3, 100107. https://doi.org/10.1016/j.caeo.2022.100107
Menke, J., Drimalla, J., Welji, S. N., Alibek, A., Tembe, N., Conner, A., & Foutz, T. (2023). Support for collective argumentation in integrated STEM: A study of elementary teachers' practice [Manuscript submitted for publication].
Miller, C., Menke, J., & Conner, A. (2023). Collective argumentation in integrated contexts: A typology of warrants contributed in mathematics and coding arguments. Journal for STEM Education Research, 6(2), 275–301. https://doi.org/10.1007/s41979-023-00091-z
Zhuang, Y., Foster, J. K., Conner, A., Crawford, B. A., Foutz, T., & Hill, R. B. (2022). Teaching elementary mathematics with educational robotics. Journal of STEM Teacher Education, 57(1), 62–86. https://doi.org/10.30707/JSTE57.1.1664998343.900405
PIs & Co-PIs
Barbara Crawford
Former Professor and Department Head, Mathematics and Science Education
Tim Foutz
Meigs Distinguished Teaching Professor, College of Engineering
Roger Hill
Professor, Workforce Education and Instructional Technology
David Jackson
Associate Professor, Mathematics, Science, and Social Studies Education
ChanMin Kim
Associate Professor of Education, Penn State University
Sidney Thompson
U.H. Davenport Professor Emeritus, College of Engineering
Daniel Everett
Retired, Department of Computer Science
Team Members
Aida Alibek
Graduate Research Assistant, Mathematics Education
Anna Bloodworth
Graduate Research Assistant, Mathematics Education
Tugba Boz
Postdoctoral Scholar, College of Education, Purdue University
James Drimalla
Postdoctoral Research Associate, University of Virginia
Jonathan Foster
Assistant Professor of Mathematics Education, University at Albany, State University of New York
Lorraine Franco
Graduate Research Assistant, Mathematics Education
Cory Gleasman
Assistant Professor, Curriculum & Instruction, Tennessee Tech
Jenna Menke
Assistant Professor of Mathematical Sciences, Ball State University
Claire Miller
Graduate Research Assistant, Mathematics Education
Hyejin Park
Assistant Professor of Mathematics, Drake University
Ngutor Tembe
Graduate Research Assistant, Mathematics Education
Shaffiq Welji
Graduate Research Assistant, Mathematics Education
Meimei Xu
Instructional Designer, University of Houston
Yuling Zhuang
Assistant Professor of Mathematics, Emporia State University
Joanna Gillespie-Schneider
Mike Hamilton
Assistant Professor of Teacher Education, University of Charleston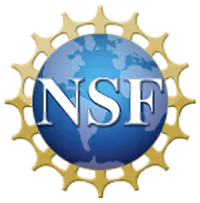 This project was supported by the National Science Foundation under Grant No. 1741910. Products, findings, and conclusions are those of the research team and do not necessarily reflect the views of the funding agency.